Allied Health Education and Training
The Allied Health Education and Training team aims to assist the allied health workforce to deliver high quality services to clients and patients. We provide a range of education and training products that are specifically designed to support allied health clinicians, managers and assistants in their work roles, and to increase the capability and confidence of the allied health workforce. Our range of products continues to evolve with the emergence of new work roles and new models of allied health service delivery. We are also offering an increasing range of interdisciplinary training products.
What can we offer you?
The Allied Health Education and Training team offers the following training activities:
Supervision Training
Learning support resources
We also have a range of learning support resources for Queensland Health staff (accessible on the Queensland Health intranet only). This includes 'how-to' guides for professional support activities, and useful templates for supervision, peer group supervision and mentoring.
Who is in our team?

LuJuana Abernathy
Manager, Allied Health Education and Training

Vanessa Burge
Allied Health Team Leader

Priya Martin
Allied Health Advanced Clinical Educator - Interprofessional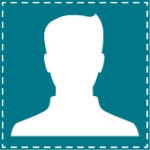 Dominic Mawn
A/Prinicpal Program Coordinator

Nicole Dennis
Senior Program Coordinator

Katie Bauer
Senior Program Coordinator

Kate Ryan
Senior Program Coordinator

Lilly Stephson
Senior Program Coordinator

Louisa Hoffensetz
A/Senior Program Coordinator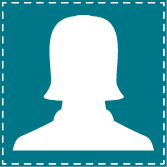 Bronwyn Herbertson
Program Coordinator

Abigail Masimira
Assistant Program Officer

Kelli McKenzie
Assistant Program Officer

Sue Tomlinson
Assistant Program Officer
Want more information?
The Allied Health Education and Training team can be contacted on:
t. 07 4699 8097
e. ahet@health.qld.gov.au
Last updated: 31 October 2016