Clinical Assistants' Employee Training and Development Education Incentive Fund
The Health Practitioners and Dental Officers (Queensland Health) Certified Agreement (No. 3) 2019 was certified on 18 August 2020. The commitments within the agreement are to be implemented during the term of the agreement. Clause 68 of the agreement outlines the commitment to create a training fund to support CA2 to CA5 staff to attain an Australian Qualification Framework (AQF) certificate relevant to their role. As part of this, HR Policy G24 Clinical Assistants Training Fund and an associated eligible qualifications list have been developed.
What is the CA Employee Training and Education Incentive Fund?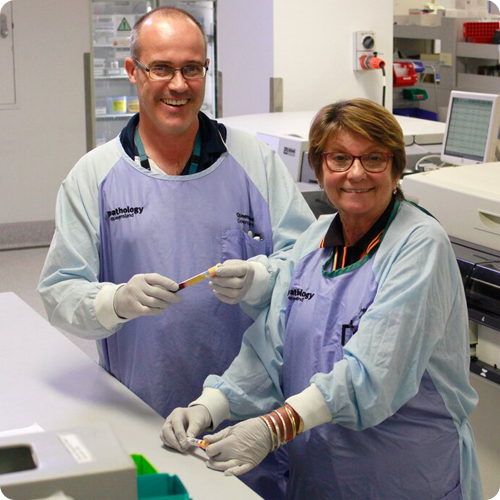 This initiative is a state-wide training and incentive fund administered by Cunningham Centre (Darling Downs Hospital and Health Service) on behalf of Queensland Health. Under this initiative, eligible clinical assistants at level CA2, CA3, CA4 and CA5 may apply for funding assistance (up to $1800) to attain an AQF certificate relevant to their role. One hundred (100) places per year will be offered for eligible employees across Queensland Health to attain AQF qualifications.
Please note: that there may be fringe benefits tax (FBT) implications in relation to the payment or reimbursement of an employee's self education expenses. If the course that you have chosen to study is Commonwealth supported (and therefore subsidised by the Federal Government) then this will attract FBT. Your local FBT contact will be available for advice in the first instance.
Where a HHS has exhausted their allocation, employees are encouraged to discuss SARAS eligibility requirements with their local Human Resources (HR) team.
What can I study?
A complete list of eligible AQF Certificate III and IV qualifications for each role type can be found in the Clinical assistant endorsed qualifications list to apply for Training Fund. An employee wishing to commence study for a qualification relevant to their role type in accordance with the list, will automatically meet the eligibility requirements and can apply for the training fund.
If a qualification is not found on the endorsed list, a qualification may be added following approval by the Health Practioners and Dental Office Consultative Group (HPDOCG). This request will be submitted by a line manager, in consultation with their local HR, following a request from the employee.
Who delivers the training?
Successful applicants can choose to study with any nationally recognised and accredited registered training organisation.
How do I apply?
Interested employees must complete and submit an expression of interest to be considered for this initiative. Please note that only the current version of the expression of interest available on our website will be accepted. It is important that you read the Implementation Guide which contains more specific details regarding this initiative.
Frequently asked questions
Please refer to the following documents for more information:
Who can I contact for further information?
For further information, please contact:
e. EB_Training@health.qld.gov.au
t. +61 7 4699 8091
Last updated: 15 December 2021