Stop the rise of STIs
The issue
There are rising rates of sexually transmissible infections (STIs) in Queensland, and poor awareness about sexual health and unsafe behaviours, particularly among young people aged 15-29 years.
There are numerous infections that can be transmitted via sexual contact. In Queensland chlamydia, gonorrhoea and syphilis are most common. Some STIs show no symptoms at all, and if left untreated can cause longer term health issues.
The campaign
The 2018-19 Stop the rise of STIs campaign focusses on improving knowledge and awareness around sexual health and encourages young Queenslanders who are sexually active to get tested regularly, positioning STI testing as a normal part of their health routine.
The campaign aims to increase awareness that STIs are spreading in Queensland, increase personal perception of risk and address misconceptions around sexual health.
The campaign is supported by a website that provides further information around STIs and connects young Queenslanders with the relevant health professionals for testing and treatment. Visit the Stop the rise of STIs website.
The campaign launched in September 2018 and includes out of home, digital and social media channels.
Target audience
Young people aged 16-29 years of age who are sexually active or are considering becoming sexually active in Queensland.
Campaign creative examples
The below assets are examples of the creative that was used to target the youth audience. Please note these are for reference only and not available to order or distribute.
Out-of-home
Online videos
Campaign resources
The below resources are available for download.
GP posters
Social media images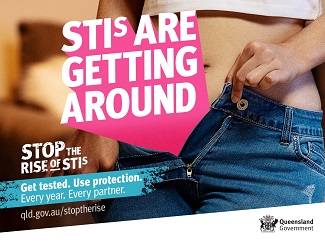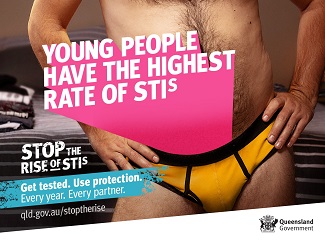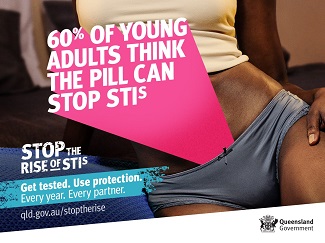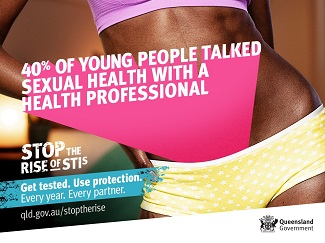 Web banner
Research
Find out more
For further information about this campaign, please email us.
Last updated: 26 July 2019