Queensland novel coronavirus (COVID-19) update
10 April 2020
Queensland has 13 new confirmed cases of coronavirus (COVID-19) raising the state total to 965.
HHS*
Active cases
Recovered cases
Deaths
Total confirmed
cases to date
Cairns and Hinterland
11
21
0
32
Central Queensland
7
1
0
8
Central West
0
0
0
0
Darling Downs
21
19
2
42
Gold Coast
108
73
0
181
Mackay
8
5
0
13
Metro North
214
75
2
291
Metro South
144
85
0
229
North West
0
0
0
0
South West
0
0
0
0
Sunshine Coast
25
60
1
86
Torres and Cape
0
0
0
0
Townsville
12
11
0
23
West Moreton
23
14
0
37
Wide Bay
19
4
0
23
Overseas
0
0
0
0
Total
592
368
5
965**
* HHS level case data may include a patient's residential address, Public Health Unit managing or location where test was ordered.
** Changes may occur in the number of notifications reported from day to day. This is due to ongoing maintenance and update of notification details as new information becomes available, or where discrepancies are detected through data quality assurance activities.
Contact tracing is underway for the thirteen new cases. Queensland Health will notify the community if any other public health alerts are required.

Additional restrictions come into effect at midnight tonight for Queenslanders returning from Sydney and the Central Coast of NSW.
Under powers granted by the Public Health Act 2005, Queensland's Chief Health Officer Dr Jeannette Young has published a list of hotspots on the Queensland Health website.
Queenslanders returning from hotspots will be required to self-quarantine for 14 days.
These published hotspots may be expanded or amended in the coming days.

The majority of confirmed cases are from patients who have travelled overseas, or have had direct contact with a confirmed case who had travelled overseas.

The number of confirmed cases we see each day is expected to vary as we continue to respond to the COVID-19 situation across the state.

We want everyone to know they can play their part to protect themselves and the more vulnerable in our community. Please follow the recommended advice from us and our federal counterparts in regards to social distancing, public gatherings and general wellbeing.

Critically, make sure you are practicing good hygiene and staying home, especially if you're sick. Washing your hands properly and often is the gold standard of health advice that can help prevent viruses from entering your body.

A person is eligible for testing if they have a fever (or history of fever) or acute respiratory symptoms, and, in the last 14 days:
they were a close contact or a household contact of a confirmed case
they had been overseas, including on a cruise.
Testing is also possible for people who have a fever (or history of fever) or acute respiratory symptoms, and:
work in vulnerable settings such as healthcare, aged or residential care, military, correction facilities, detention centres and boarding schools
live in:

Brisbane (residents within the Metro North and Metro South Hospital and Health Service boundaries)
Gold Coast or
Cairns (the area bounded by and including Palm Cove to the north, Mareeba to the west, and Gordonvale to the south)

live in a First Nations community.
Queensland Health is urging anyone who meets this criteria for testing, to contact a doctor immediately.

Before your appointment, please call ahead and advise of your symptoms and recent travel they can prepare for your visit.

While Easter is usually a time for public celebrations, gathering with family and friends, or for travelling, this year is different.

And it's important we do Easter differently. This Easter needs to be spent in your home to protect your family and vulnerable Queenslanders.

We have all worked really hard to slow the spread, and that progress could be completely undone if we go out this Easter. We've seen this overseas, where festivals or public celebrations were the start of an outbreak that got out of control very quickly.

We can't have that happen here.

We want to thank Queenslanders for adjusting to change, and for your patience and kindness during these tough times. We will get through this together.

The most up-to-date reliable information is available on the Queensland Health website at www.health.qld.gov.au/coronavirus
ENDS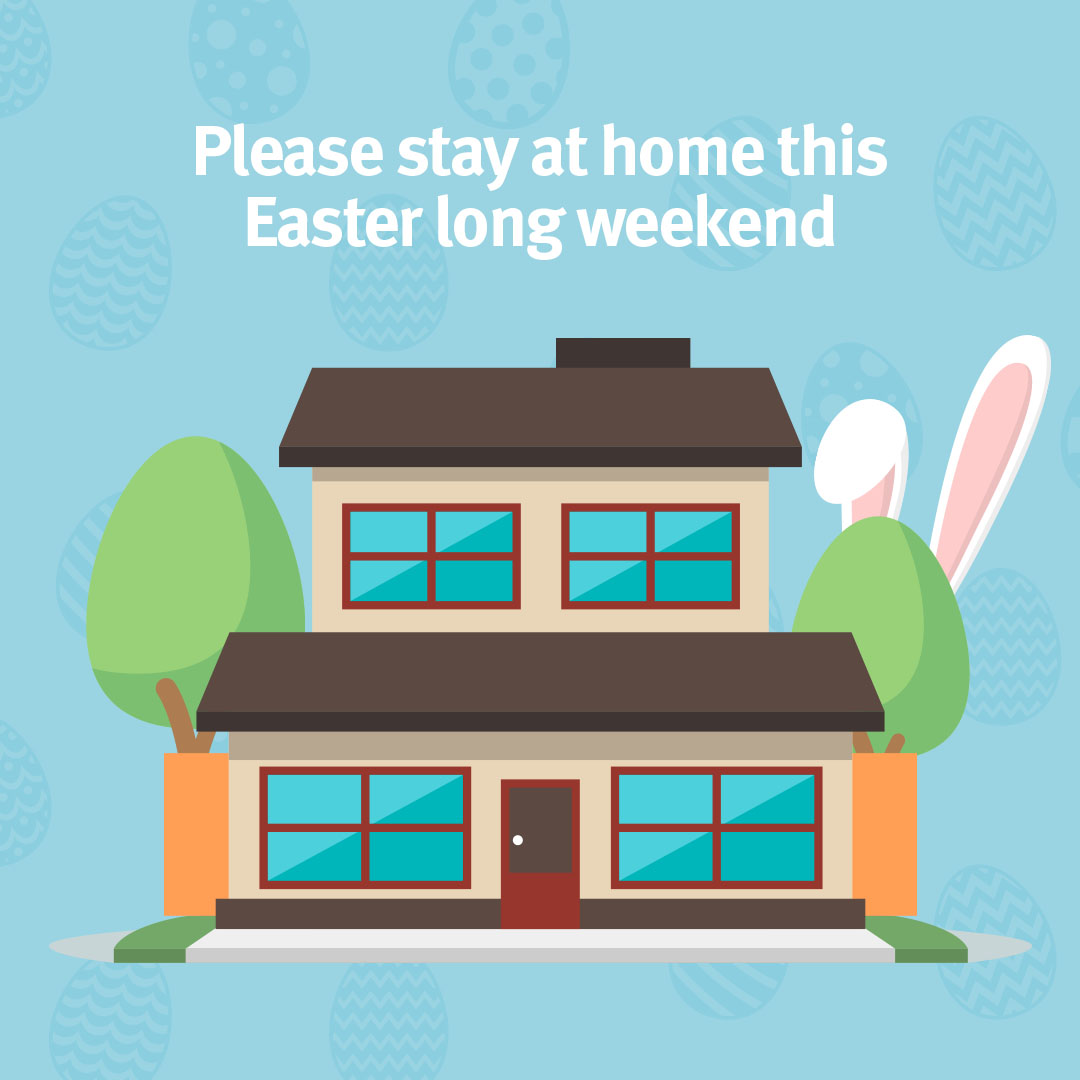 We encourage you to share this graphic on your social pages to get the important message out to Queenslanders.
Last updated: 10 April 2020