My Amazing Body is a podcast that explores interesting, unknown and misunderstood parts of your body, featuring interviews with medical experts and stories from real Queenslanders. Each episode runs for about 20 minutes, and you can listen in any order you want.
Listen to My Amazing Body at the links below, or find the episodes on Apple Podcasts, Spotify, Google Podcasts or your favourite podcast app.
Not sure what a podcast is, how to find podcasts or how to listen? Read our guide What is a podcast and how do I listen to one?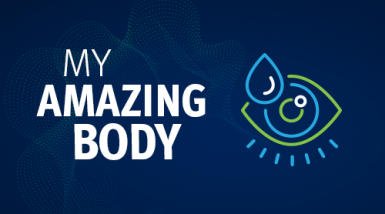 The Eye
Learn all about the eye in this episode of My Amazing Body, including the parts of the eye, how sight works and how you can look after your eyes and vision.
Last updated: 10 September 2019