Child health data
This page provides data from the 2016 Chief Health Officer report for Queensland children in visual and summary formats.
Child indicators by Hospital and Health Service
View the data visualisation which shows health indicators for children, by Hospital and Health Service (HHS)
How to use
View the data either by HHS or PHN. For each category, you can filter the information by different indicators:
vertical axis: rate of the indicator in question
horizontal axis: population size for the area (areas with higher populations appear on the right)
bubble: size shows the number of cases, hover mouse to see the exact number.
The data visualisation works best in browsers other than Internet Explorer, such as Mozilla Firefox or Google Chrome. If you can't see the data visualisation, refer to the child statistical tables1 (XLSX, 376KB) or email Population_Epidemiology@health.qld.gov.au2.
The Methods for reporting health status report3 (PDF, 1MB) provides definitions and further information on data sources and analysis.
100 Queensland Kids
This video provides a social and health profile of Queensland children.
Transcript: 100 Queensland kids, Department of Health, March 2017
If you took 100 Average Queensland kids aged 0–14…
You would have…
51 girls
49 boys
8 Aboriginal or Torres Strait Islanders
9 who were born overseas
61 living in major cities
21 living in inner regional areas
15 living in outer regional areas
3 living in remote & very remote areas
23 living in Metro South
19 living in Metro North
11 living in Gold Coast
8 living in Sunshine Coast
6 living in Darling Downs
6 living in West Moreton
5 Living in Cairns and Hinterland
5 living in Central Queensland
5 living in Townsville
4 living in Mackay
4 living in Wide Bay
1 living in Central West
1 living in North West
1 living in South West
1 living in Torres and Cape
Of admissions to hospital for Queensland kids aged 0–14…
19 were for respiratory conditions
15 were for Injury and poisoning
10 were for Perinatal disorders
10 were for digestive system conditions
7 were for signs and symptoms
7 were for procedures and tests
5 were for infectious and parasitic causes
5 were for ear conditions such as otitis media
4 were for nervous system conditions
4 were for congenital conditions
14 were for other causes
If you took 100 average Queensland kids aged 0–14.
10 were admitted to hospital at least once in a year
If you took 100 average Queensland kids aged 4–17…
You would have…
19 who are overweight
7 who are obese
45 who are active 7 days a week
27 who are active 4–6 days a week
28 who are active less than 4 days a week
70 eating recommended daily serves of fruit
4 eating recommended daily serves of vegetables
If you took 100 average Australian kids aged 0–14…
You would have…
11 with hay fever and allergic rhinitis
11 with asthma
6 with food allergies
5 with anxiety
5 with short sightednes
5 with long sightedness
3 with chronic sinusitis
3 with skin problems
1 with depression
For a more in-depth coverage of these figures please refer to:
The health of Queenslanders 2016, Report of the Chief Health Officer Queensland
Health disparities in Queensland children
This factsheet (PDF, 668KB) presents key facts on health disparities in Queensland children.
Hospitalisations for children by cause
A diagram of the causes of hospitalisations for children (PDF, 348KB) in Queensland.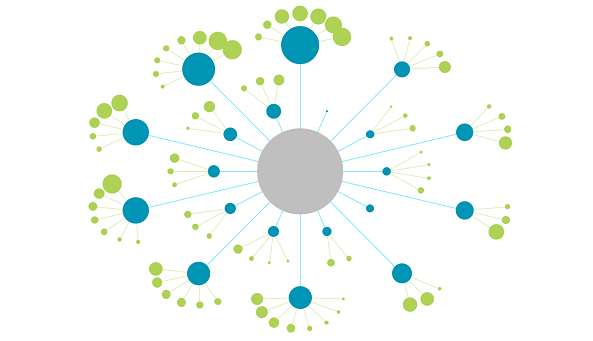 Last updated: 19 November 2018