Public Medicine - Kobi House
The Department of Public Medicine is located in the Unara health village at the front of Toowoomba Hospital, adjacent Pechey street. Kobi House provides a range of free and confidential Public Health services to eligible community members.
For advice, information or to book and appointment please phone Kobi House on 4616 6446.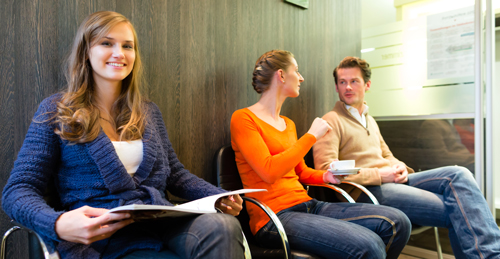 Kobi House offers a comprehensive service for screening and management of Sexually Transmitted Infections (STI). These infections can be passed from one person to another during sexual contact. Some infections, including hepatitis B and C and HIV, can also be transmitted by infected blood (sharing injecting equipment) or body fluids. Sometimes these infections can be passed from mother to child during pregnancy and birth.
Services provided:
information and counselling on sexual health
sexual health screening
testing and treatment for STI's
Emergency contraception
Pre and Post Exposure Prophylaxis for HIV prevention
HIV management
Pregnancy testing
Contraception counselling
Location and Opening Times:
Kobi House - Toowoomba Hospital
Open 8:00am to 5:00pm - Monday to Friday
Appointments preferred please phone 46166446
Free, confidential and available for everyone
No referrals required
The Darling Downs & South West Queensland Regional Tuberculosis Control Unit provides assistance in managing Tuberculosis and related chest diseases.
This role includes:
Medical services for tuberculosis and associated Mycobaterial diseases
Monitoring and supervision of tuberculosis treatment regimes
Tuberculosis contact tracing, advice and screening services
Follow-up of patients with significant tuberculin test (Mantoux) results
Medical follow-up of migrants with TBU or health undertakings
BCG vaccination for at-risk individuals
Tuberculosis screening for TB contacts, pre-employment/health workers, overseas travellers, and self-referrals
Referral protocol for the Tuberculosis Control Clinic
Urgent referral (e.g. strong suspicion of active tuberculosis)
Ph: 4616 6446
Other referrals
Mail to TB Control Clinic, Kobi House, Toowoomba Health Service
Fax: 4616 6456
Treatment services for Hepatitis C Virus (HCV) are a major focus of Kobi House clinical services. Referrals are accepted from GP's, inpatient and outpatient medical services. Clients seeking HCV testing may be assessed via the Kobi House sexual health service, see above for more information.
Services Offered:
Education, advice and support about HCV
Screening and diagnostic testing
Anti-viral treatment for patients with chronic HCV
The proportion of the Australian population thought to inject drugs is around 2%. The Needle and Syringe Program (NSP) in Toowoomba was opened in 1993. The primary purpose of a NSP is to prevent the spread of blood borne viral infections (BBV), especially HIV, in the injecting community.
The NSP is located at Kobi House - Toowoomba Hospital.
The NSP aims to:
Facilitate access to sterile injecting equipment for people who inject drugs (PWID), safe disposal of used injecting equipment.
Reduce the risk of blood borne viral (BBV) infections.
Encourage BBV testing, vaccination and referral as required for PWID.
Opening Hours:
8:00am to 5:00pm - Monday to Friday
A coin operated dispensing machine provides limited equipment after hours
Childhood Vaccinations
Kobi House provides Immunisation services for Indigenous children in accordance with the recommendations of the National Immunisation Program Schedule, including routine vaccinations at the following ages:
6 weeks
4 and 6 months
12 months
18 months
2 years
4 years
BCG Vaccination
BCG vaccination is available for eligible children.
Provides an acute 24 hour crisis response to recent sexual assault (within the past 72 hours) for clients of Toowoomba & Darling Downs Hospital and Health Service aged 14 years and over.
Information regarding care options for clients following sexual assault can be accessed by phoning 4616 6950.
Clients requiring SASS service after hours may present to the Toowoomba Hospital Emergency Department.
Short to medium term individual counselling for women and men aged 14 years and over who have experienced sexual violence at some time in their life.