Screening for the cause of almost all cervical cancer can now be in your hands thanks to the new self-collection option
Thursday 24 November 2022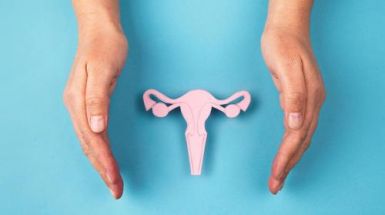 If you haven't heard, there have been some great things happening in the cervical screening world.
As of 1 July 2022, self-collection for the cervical screening test for human papillomavirus (HPV), which is the cause of almost all cervical cancer, is now an option.
This means, if lying back while a clinician collects your sample isn't your thing, you can take collecting your sample into your own hands, literally.
But, before you rush off to book your appointment, we've brought you the answers to some frequently asked questions about this new way of collecting your sample.
Quick links
Who is eligible to self-collect?
Self-collection is an option for any woman or person with a cervix between 25 and 74 years who has had any type of sexual contact (with any person, including those of the same gender).
It's important to note that self-collection is an option. If you'd prefer, you can still have a clinician collect your sample for you.
Is self-collection an accurate and safe way to perform my screen?
Yes. A self-collected cervical screening test is just as safe and accurate at detecting HPV as a clinician-collected sample.
How do I arrange to do a self-collected test?
A self-collected test can be done by appointment at your preferred GP or healthcare provider. At the appointment, you'll be given a private space, a swab and instructions on how to collect your sample.
Contact your GP or healthcare provider to check if you're due for a cervical screening test. If you are, you can book it in there and then.
Why is a clinician involved in the process if it's self-collected?
Healthcare providers play a critical role in supporting you with cervical screening, even if you collect your own sample.
Your GP or healthcare provider will help:
decide the best screening option for you
ensure the test is performed correctly
understand what the results may mean
with any follow-up appointments you may need
answer any questions you have.
How does self-collection work, and how will I know I've got the right spot?
A self-collected sample is taken from the vagina (not the cervix). All you need to do is insert a swab a few centimetres into your vagina and rotate it for 20 to 30 seconds.
Does a self-collected cervical screening only test for HPV?
Yes. It only looks for HPV. It does not look for cervical cell abnormalities.
That's why it's important to see your healthcare provider immediately if you have any symptoms of cervical cancer, such as unusual bleeding, pain, or discharge.
What happens if my results are positive for HPV?
If HPV is found in your results, your healthcare provider will recommend you return so they can collect a cervical sample to investigate further.
Your GP or healthcare provider will explain to you what the results may mean. They will also support you in any follow-up appointments you may need.
Who should be having cervical screening tests?
Women and people with a cervix should have a cervical screening test every five years if they're aged between 25 and 74 and have had any type of sexual contact (with any person, including those of the same gender).
Over 70 per cent of people who have had cervical cancer have never or have not kept up to date with their cervical screening tests. So, if you're overdue or you've never had one, it's important to put yourself first, and make time. Staying up to date with your cervical screening test is the best way to prevent cervical cancer. The ability to collect your own sample now makes it even easier to stay up to date.
Is the cervical screening test the same as a Pap test?
No. The cervical screening test replaced the Pap test in December 2017. The cervical screening test detects HPV - the cause of almost all cervical cancers.
Cervical screening can detect multiple types of HPV, including HPV 16 and 18, which are high-risk HPV types. Seventy to 80 per cent of cervical cancer cases in Australia are linked to HPV 16 and 18.
More information
Last updated: 24 November 2022