PEPA Participant Reflections
Jodi Sariman
I did my PEPA placement in May, 2014, with the Queensland Paediatric Palliative Care Service at the Royal Children's Hospital. It was an incredible privilege to watch how this wonderful team work together to ensure paediatric palliative patients are getting the best care possible no matter where they are in the state, utilising telephone & video-conferencing support to more rural/remote areas. As a result of my placement I felt very inspired to improve our care to our local/far north paediatric population and, with that goal, have established the Cairns Paediatric Palliative Care Committee. We have held our inaugural meeting, & plan to meet 2-monthly. I will regularly disseminate upcoming conferences, articles & issues of note for our members. If you have anything you think our Committee would find useful, please email me at: jodi.sariman@health.qld.gov.au. My humble thanks to Dr Anthony Herbert & Aurora Hodges for arranging my PEPA placement, and for the amazing staff who mentored me.

Jodi Sariman
Senior Social Worker
Jodi has continued her work and was mentioned in an article in the Health Up North Newsletter.
Barry Fewquandie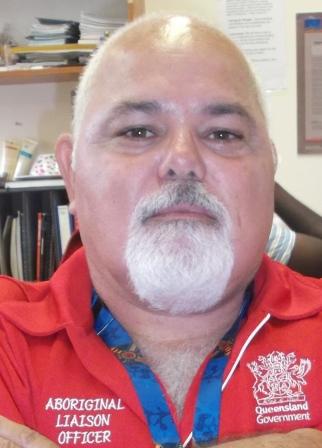 Thank you for your time today and the opportunity to undertake the PEPA course.
After having completed the program I see the PEPA placement as an essential element of working in this critical field of health provision. I recommend it all new comers to oncology and palliative care as it has been a great help to better understand end of life.
Barry Fewquandie
Aboriginal Liaison Officer
Mount Isa Hospital
Dr Ray Warner
Since completing my PEPA placement, I feel comfortable and confident with the ability to co-ordinate and manage
cancer and 'end-of-life' patients at home. If I am unable to fully manage them at home I am familiar with the
resources available and who to call for help. I have the knowledge of the symptomatology and resources
available to treat end-of-life patients. Generally I have a greater understanding of the path and course terminally
ill patients have to endure. Appreciate the 'ups' and 'downs' that many of end-of-life patients and their
families endure as they struggle with a terminal illness. Understanding that end-of-life patients need not die
in hospital but with appropriate care and supervision can die peaceably at home with family and friends.
Dr Ray Warner
Mount Sheridan Medical Practice
Last updated: 28 August 2014