CPCRE Annual Conference 2022

Conference 2022 – Friday 28 October
The CPCRE team invites you to register to attend the
2022 Centre for Palliative Care Research and Education's
20th Annual Research Conference
This annual conference to be held at the Victoria Park Complex, Herston, Queensland
will bring together clinicians from all care settings including
specialist palliative care, oncology, chronic disease management and aged care
as well as academics and researchers in end-of-life care,
to discuss latest developments and happenings in the palliative care sector.
The theme for this year's conference is 'Moving to a New Normal' and
we look forward to speakers from a broad cross section of the health sector
sharing their findings with us.

Keynote speaker: Professor Paul Glare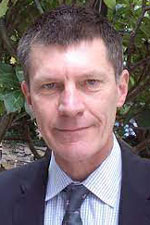 Professor Paul Glare is Director Pain Management Research Institute,
Faculty of Medicine and Health, University of Sydney.
Professor Glare holds the Chair of Pain Medicine and is Board Member of Pain Australia.


To receive updated information about the conference and other CPCRE education events, join our mailing list.
Last updated: 16 August 2022