Director-General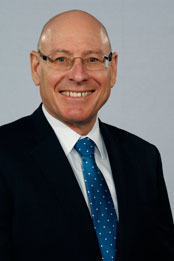 Michael Walsh, Director-General, Queensland Health
Michael has been the Director-General of Queensland Health since July 2015. Queensland Health employs approximately 90,000 people and provides a public health and hospital system for nearly five million people. Michael was chair of the Australian Health Ministers Advisory Council (AHMAC) providing advice to the COAG Health Council from 2016 to 2018, and is on the Board of the Australian Digital Health Agency which is responsible for the My Health Record. Michael is also on the Board of Brisbane Diamantina Health Partners, an NHMRC accredited Advanced Health Research and Translation Centre.
Over the past 17 years, Michael has held senior executive positions in New South Wales and Queensland. Michael has worked as Chief Executive HealthShare NSW and was the inaugural Chief Executive of eHealth NSW. In Queensland, Michael has worked in both social and economic portfolios at the Deputy Director-General level including health, education and infrastructure.
Michael has also worked in the private sector including as a principal with PwC.
Michael holds a Master of Business Administration, Bachelor of Arts (Hons) in psychology, Bachelor of Science in human movement and Bachelor of Education.
Michael has a passion for organisational excellence and leading value-based teams achieving outcomes that improve the lives of all Australians.
Last updated: 27 November 2018