Palliative Care Education
Introducing the new Palliative Care Education Learning Management System and Training Resources
The Palliative Care Education Collaborative, consisting of Palliative Care Curriculum for Undergraduates (PCC4U) and the Program of Experience in the Palliative Approach (PEPA) are pleased to announce their new integrated online learning environment – Palliative Care Education. Palliative Care Education represents a fresh new approach to online learning in palliative care and will provide up-to-date, validated resources and teaching materials to support best practice in palliative care. Access and use of the education and training within this learning management system is intended for clinical, teaching and academic staff for education and training purposes.
The new site can be accessed at palliativecareeducation.com.au.
Palliative Care Education offers users the chance to self-register into the new Learning Management System. For full access to the site, you first need to create an account. Registration is free and should only take a few minutes. You will then receive a confirmation email containing a link to confirm your account. If you do not receive this email, check your junk email box.
Before 30 April, an Aboriginal and Torres Strait Islander Healthcare Professionals Learning Guide (PEPA) and a GP and Rural and Remote Medical Practitioners (PEPA) module will be launched.
Palliative Care Education will replace the existing learning management systems for both PEPA and PCC4U, which will permanently close on Monday, April 30. If you are currently enrolled in any PEPA or PCC4U training on the existing Learning Management Systems, it is recommended you complete the current section or topic of the course you are undertaking, and then enrol in the new Learning Management System to complete all future learning. The old Learning Management Systems will close permanently on Monday, April 30. If you would like to complete courses that you have already started or download certificates and other information, please do this before this date.
More new learning modules, webinars and courses for palliative care education will be released throughout the year, so please subscribe to the newsletter for updates on this and other palliative care education news. More information on palliative care education can be found at the PEPA website at https://pepaeducation.com/ or the PCC4U website at http://www.pcc4u.org/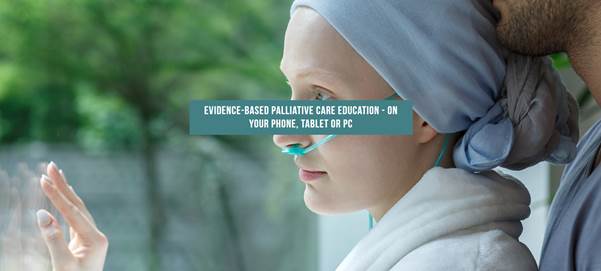 Last updated: 18 April 2018