PEPA - Program of Experience in the Palliative Approach

Artwork: 'End of Life Journey' by Uncle Michael Connolly, Munda-gutta Kulliwari.
PLACEMENTS AND WORKSHOPS
PEPA is a national program funded by the Australian Government Department of Health and established to provide health care workers with an opportunity to develop skills in the palliative approach by attending:
- 2-4 day PLACEMENTS with a specialist palliative care service. Apply at https://pepaeducation.com/placements/
- Standard and tailored WORKSHOPS for GPs, Allied Health Professionals, Aged Care workers (AINs/PCWs), Culture-Centred Care and A Yarn about Palliative Care.
QUOTES FROM PLACEMENT PARTICIPANTS
'The placement has allowed me to face life-ending illnesses with more confidence'
'Prior to PEPA, my exposure to palliative care has been little'
'I was truly impressed at just how holistic palliative care is'
PARTICIPANT REFLECTION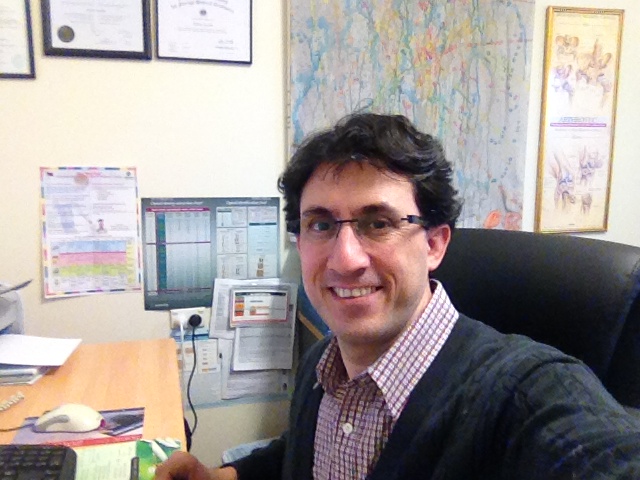 It was a great opportunity for me to participate in the PEPA program to advance my knowledge on Palliative Care and working with some great specialists for better management of our terminally ill patients.
The placement was an invaluable experience that could be only achieved by participating in the PEPA program. While having an enthusiastic team at the PEPA office and collaboration with their teaching hospital, it's been a great opportunity to develop more advance skills on palliative care and offering better care for our patients which they deserve at end of life.
Thanks to each one of the Metro South Palliative Care teams and their great teachers in all affiliated hospitals for their efforts to make this happen. I am highly recommending this program to all GPs who care for any residents in nursing homes or need to provide care for their patients at end of life with terminally ill conditions.
Dr Afshin Tayeba
Crows Nest Medical Centre
PEPA LEARNING EXPERIENCE
PEPA is funded by the Australian Government Department of Health through the National Palliative Care Program.
The PEPA learning experience is to help you:
Demonstrate a clear understanding of the principles of palliative care;
Identify the needs of patients with a life-limiting illness and their family;
Identify the role of your discipline in managing problems faced by this group of patients;
Identify services and resources you can access for your patients;
Recognise own knowledge base and scope of practice with regard to optimal palliative care provision; and
Identify personal coping strategies to effectively manage any personal issues related to working in this field.
Target Group:
PEPA is targeted at all primary health care workers with an interest in palliative care.
The specific aims of PEPA are to:
Enhance the skills and expertise of health care providers in providing care for people living with a life-limiting illness and their families

Support and enhance the skills of groups working collaboratively across the professional boundaries
Develop and explore opportunities for health care providers from a range of areas of practice to gain professional exposure to, and experience in, palliative care
Develop opportunities for increasing the skills and knowledge of health care providers in the care of people living with a life-limiting illness.
Context:
"Palliative care is an approach that improves the quality of life of patients and their families facing the problems associated with life-threatening illness, through the prevention and relief of suffering by means of early identification and impeccable assessment and treatment of pain and other problems, physical, psychosocial and spiritual."
Reference: World Health Organisation definition of palliative care, available at www.who.int/cancer/palliative/definition/en (Accessed February 2018)

Last updated: 22 September 2020