Contact us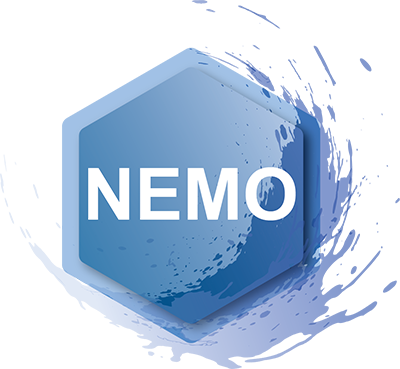 Nutrition Education Materials Online (NEMO)
Contact us
If you would like to assist in identifying or developing any new resources, or join a NEMO group, please email nemo@health.qld.gov.au.
For any enquiries or feedback regarding web publishing, including broken links, please email nemo@health.qld.gov.au with the subject 'Publishing enquiry'.
NEMO is grateful for your support and recognition that we have no dedicated funding and rely on clinical dietitians volunteering their time to sustain this resource.
NEMO Facilitator Resources
This is for assistance in answering FAQs and detailed processes relating to the establishment of a new resource or review of existing resources. If you wish to facilitate a new group or join an existing group, please contact nemo@health.qld.gov.au.
Category
Sub-category
Title
Author
Type
Audience
Keywords
General
National campaigns
A better choice
Queensland Government
Factsheet
Patient
Promoting a healthy lifestyle
Healthy food supply in schools, sport clubs and health care facilities
A Better Choice
A Better Choice Strategy assists Queensland Health facilities to make changes to the foods and drinks supplied to staff, visitors and the general public.
Queensland Health
Patient
Nutritional Support
Enteral/Enteral/ParenteralParenteral
A Guide to Gastrostomy Tubes
NEMO Nutrition Support Group
Factsheet
Patient
Aboriginal & Torres Strait Islander
Healthy eating
Aboriginal and Torres Strait Islander guide to healthy eating
Australian Government
Handout
Patient
Aboriginal & Torres Strait Islander
Cultural capability
Aboriginal and Torres Strait Islander protocols when visiting hospital and health services
(Queensland Health staff only)
Queensland Health
Handout
Clinician
welcome to country, traditional custodians, aboriginal, torres strait islander, protocals, cutlural capability
Food service
Approved Materials
Acute Hospital Foodservice Patient Satisfaction Questionnaire
Capra, S, Wright O, Sardie M, Bauer J, Askew D The acute hospital foodservice patient satisfaction questionnaire: the development of a valid and reliable tool to measure patient satisfaction with acute care hospital foodservices Foodservice Res Int 2010; 16, 1-14.
Prof Sandra Capra
Factsheet
Clinician
Cultural competence resources for clinicians and their work units
Food and cultural practices: community resources
Access & Capacity-building team, Metro South Health
Factsheet
Clinician
Cultural competence resources for clinicians and their work units
Food and cultural profiles: dietetic consultation guides
Access & Capacity-building team, Metro South Health
Factsheet
Clinician
Culturally tailored, low literacy, graphic resources
Good Start Fact Sheets (for Maori and Pacific Islander communities)
Alcohol
Good Start Program – Children's Health Queensland Hospital and Health Service
Patient
Promoting a healthy lifestyle
General Population

Alcohol
Alcohol is a drug that affects your body — how you think, feel and behave. Drinking too much can affect your health and disrupt your life. Learn about guidelines to reduce your risk. Find help to reduce your own drinking or support someone close to you.

Australian Government
Patient
Allergy
Approved Materials
Allergies and avoiding cross contamination
NEMO Allergy Group
Brochure
Patient
Allergy
Approved Materials
Allergy Information Sheets
Royal Prince Alfred Hospital Allergy Unit
Website
Patient
Renal
Approved Materials
Amounts of fluid in common foods and drinks
NEMO Cardiac group
Factsheet
Patient
Cardiovascular disease
Approved Materials
Amounts of fluid in common foods and drinks
NEMO Cardiovascular Group
Brochure
Patient
Weight Control
Approved Materials
An Integrated Approach for Tackling Childhood Overweight and Obesity in Queensland
It is the state's first evidence-based paediatric framework for addressing the issue of overweight and obesity among children and young people. The document includes: Overview, Model of Care and Toolkit, with key resources and references that can be used by all clinicians across all levels of the health care system.
Paediatric Obesity Working Group, Queensland Child and Youth Clinical Network.
Factsheet
Patient
Paediatrics
General nutrition
An Integrated Approach for Tackling Childhood Overweight and Obesity in Queensland
It is the state's first evidence-based paediatric framework for addressing the issue of overweight and obesity among children and young people. The document includes: Overview, Model of Care and Toolkit, with key resources and references that can be used by all clinicians across all levels of the health care system.
Paediatric Obesity Working Group, Queensland Child and Youth Clinical Network.
Factsheet
Patient
Maternal Health
Patient education resources
Antenatal and infant feeding resources for Aboriginal and Torres Strait Islander people
NEMO Aboriginal and Torres Strait Islander group
Factsheet
Patient
General
Vitamins, minerals and antioxidants
Antioxidants
Better Health Channel, VIC State Government
Factsheet
Patient
Diabetes
Approved Materials
Apps and websites for carbohydrate counting
NEMO Diabetes Group
Factsheet
Patient
Mental Health
Action based resources
Assessing a consumer's diet
NEMO Mental Health Group
Action based resources
Patient
General
Dietary guidelines
Australian dietary guidelines
Queensland Government
Factsheet
Patient
Promoting a healthy lifestyle
General Population
Australian Dietary Guidelines provide advice on eating for health and wellbeing of infants, children and adults
National Health and Medical Research Council and Department of Health and Aging
Patient
Promoting a healthy lifestyle
Children and adolescents
Australian Infant Feeding Guidelines (Summary): assist health professionals in providing consistent advice to the general public about breastfeeding and infant feeding.
National Health and Medical Research Council and Department of Health and Aging
Clinician
Cystic fibrosis
Evidence Based Guidelines
Australian standards of care for cystic fibrosis related diabetes, Respirology (2013)
Respirology
Guideline
Clinician
cystic fibrosis, diabetes, guidelines, standards of care
General
Physical activity resources
Australia's physical activity and sedentary behaviour guidelines
Department of Health, Australian Government
Factsheet
Patient
Promoting a healthy lifestyle
General Population
Australia's physical activity and sedentary behaviour guidelines
Australia's Physical Activity and Sedentary Behaviour Guidelines and links to brochures, a summary fact sheet for each of the guidelines, tips and ideas for how to be physically active, as well as evidence review reports.
Australian Government Department of Health and Aging
Patient
Paediatrics
Autistic Spectrum Disorder
Autistic Spectrum Disorder - Food and children with Autistic Spectrum Disorder
NEMO Paediatric group
Factsheet
Patient
nemo,ASD,austism,food,diet,texture,colour
Paediatrics
Autistic Spectrum Disorder
Autistic Spectrum Disorder - Food selection by colour
NEMO Paediatric group
Factsheet
Patient
food,children,autism,ASD,sensory,nutrition
Paediatrics
Autistic Spectrum Disorder
Autistic Spectrum Disorder - Food selection by texture
NEMO Paediatric group
Factsheet
Patient
food,children,autism,ASD,sensory,nutrition
Paediatrics
Autistic Spectrum Disorder
Autistic Spectrum Disorder - Suggestions for texture/taste/nutrition modification
NEMO Paediatric group
Factsheet
Patient
food,children,autism,ASD,sensory,nutrition,nemo
Paediatrics
Infant nutrition
Baby's first foods
Children's Health Queensland Hospital and Health Service
Factsheet
Patient
Promoting a healthy lifestyle
Children and adolescents
Be active – kids and teenagers Resources, programs and facilities to encourage physical activity amongst kids and teenagers.
Queensland Government
Website
Patient
General
Physical activity resources
Be active resources
Queensland Government
Website
Patient
Promoting a healthy lifestyle
General Population
Be active resources
Resources, programs and facilities to encourage physical activity for families, women and girls, kids and teenagers, seniors, people with disabilities and Indigenous people
Queensland Government
Website
Patient
Culturally tailored, low literacy, graphic resources
Good Start to Life (for Maori and Pacific Islander communities)
Be ready to have a baby
Good Start Program – Children's Health Queensland Hospital and Health Service
Booklet
Patient
Mental Health
References
Better Health Channel. (2013). Food Safety – storage. Accessed 15 January 2016
Food safety
Clinician
Mental Health
References
Better Health Channel. (2018). Caffeine. Accessed 1st August 2019
Assessing a consumer's diet
Clinician
Texture modification | Food service
Approved Materials
Beyond the Blender

Griffiths University Master of Speech Pathology Students

Factsheet
Patient
nemo,texture,modified,dysphagia,swallowing
Clinical Education , General
Approved Materials
Blank meal plan
NEMO General Nutrition Group
Factsheet
Clinician
Aboriginal & Torres Strait Islander
Cardiovascular disease
Blood pressure
Heart Foundation
Handout
Patient
Cardiovascular disease
Approved Materials
Blood pressure and your health
Baker Heart & Diabetes Institute
Factsheet
Patient
Cystic fibrosis
Approved Materials
Bone health and cystic fibrosis
NEMO Cystic Fibrosis Group
Factsheet
Patient
Mental Health
NSAPs
Bored (PDF, 39 KB)
NEMO Mental Health Group
junk food, lose weight, not eating, gaining weight, no food, no energy, takeaway
Clinician
Culturally tailored, low literacy, graphic resources
Good Start Fact Sheets (for Maori and Pacific Islander communities)
Breastfeeding concerns
Good Start Program – Children's Health Queensland Hospital and Health Service
Patient
Culturally tailored, low literacy, graphic resources
Good Start to Life (for Maori and Pacific Islander communities)
Breastfeeding is awesome
Good Start Program – Children's Health Queensland Hospital and Health Service
Poster
Patient
Culturally tailored, low literacy, graphic resources
Healthy babies: breastfeeding resources (for African communities)
Breastfeeding your baby in Australia
Access & Capacity-building team, Metro South Health
Poster
Patient
Culturally tailored, low literacy, graphic resources
Healthy babies: breastfeeding resources (for African communities)
Breastfeeding your baby in Australia
Access & Capacity-building team, Metro South Health
Brochure
Patient
Culturally tailored, low literacy, graphic resources
Healthy babies: breastfeeding resources (for African communities)
Breastfeeding your baby in Australia
Access & Capacity-building team, Metro South Health
Illustrated easy reader
Patient
Culturally tailored, low literacy, graphic resources
Healthy babies: breastfeeding resources (for African communities)
Breastfeeding your baby in Australia – breast feeding and milk supply
Access & Capacity-building team, Metro South Health
Factsheet
Patient
Culturally tailored, low literacy, graphic resources
Healthy babies: breastfeeding resources (for African communities)
Breastfeeding your baby in Australia – breast feeding if you are away from your baby
Access & Capacity-building team, Metro South Health
Factsheet
Patient
General
Vitamins, minerals and antioxidants
Calcium
Osteoporosis Australia
Factsheet
Patient
Cancer Care
General resources
Cancer and Diet Theories
NEMO Cancer care group
Factsheet
Paitent
nemo,sugar,carbohydrate,cancer,nutrition
Cancer Care
Prevention
Cancer and diet theories
This resource focuses on the role of the alkaline diet and sugar in cancer
NEMO Cancer Care Group
Factsheet
Patient
Feeds
Evidenced-Based Demand Management Toolkit
Cancer Care
FEEDS
Factsheet
Feeds

NEMO, FEEDS, nutritional management cancer

Cancer Care, Clinical Education

Clinical Education

Cancer Care Group

Tutorial
Clinician

NEMO, cancer care, tutorial

Cancer Care, Clinical Education

Clinical Education

Cancer Care Group

Tutorial
Clinician

NEMO, cancer care, tutorial

Cancer Care
Evidence based guidelines
Cancer Guidelines Wiki
This resource provides links to Clinical Practice Guidelines on a range of aspects of cancer care including treatment, psychosocial care and management of side effects.
Cancer Council Australia
Wedsite
Clinician
Evidence based practice guidelines, nutritional management, cancer cachexia, evidence based guideline, nutritional management, chronic kidney disease
Cancer Care
Prevention
Cancer myths
Find out if these everyday items can actually increase your risk of cancer
Cancer Council Western Australia
Website
Patient
Cancer Care
General resources
Cancer Related Lymphoedema and Diet
NEMO Cancer Care Group
Factsheet
Patient
nemo,oncology,cancer,lymphoedema,nutrition
Diabetes
Approved Materials
Carbohydrate awareness
NEMO Diabetes Group
Factsheet
Patient
Diabetes
Approved Materials
Carbohydrate counting
NEMO Diabetes Group
Factsheet
Patient
Paediatrics
Diabetes
Carbohydrate free foods
NEMO Paediatric group
Factsheet
Patient
Diabetes
Approved Materials
Carbohydrate free foods for meals and snacks
NEMO Diabetes Group
Factsheet
Patient
Diabetes
Approved Materials
Carbohydrates and Glycaemic Index (GI)
Baker Heart & Diabetes Institute
Factsheet
Patient
Cardiovascular disease
Evidenced-Based Demand Management Toolkit
Cardiovascular disease
FEEDS
Factsheet
Clinician
NEMO, FEEDS, nutritional management Cardiovascular disease
Feeds
Evidenced-Based Demand Management Toolkit
Cardiovascular disease
FEEDS
Factsheet
Feeds
NEMO, FEEDS, nutritional management Cardiovascular disease
Mental Health
NSAPs
Cardiovascular disease (PDF, 36KB)
NEMO Mental Health Group
general, gaining weight
Clinician
Cancer Care
General resources

Caring for your feeding tube at home
This video demonstrates how to give water flushes and syringe feeds via a feeding tube

Royal Brisbane and Women's Hospital Safety and Quality

Website / video
Patient
Nutritional Support
Enteral/Enteral/ParenteralParenteral
Caring for your gastrostomy tube
NEMO Nutrition Support Group
Factsheet
Patient
Eating disorders
Approved Materials
Centre For Clinical Interventions: Eating Disorder Resources
CCI grants express permission for these documents to be used by mental health practitioners and doctors within the context of psychotherapy and mental health treatment.
Centre for Clinical Interventions
Website
Patient, Clinician
Cystic fibrosis
Approved Materials
CF Bites: Snacks & Meal ideas for people with Cystic Fibrosis
Cystic Fibrosis Western Australia
Factsheet
Patient
Facilitator Support
Approved Materials
Checklist for reviewing external resources for NEMO
Nutrition Education Materials Online (NEMO)
Factsheet
Clinician
Paediatrics
Fussy eaters - Fun not fuss with food
Child-friendly meals
Gold Coast Health
Factsheet
Patient
Fun not fuss, healthy eating, meal time, problem eating, meal planning food refusal, tips for successful meal times, family meals, child-friendly meals, child won't eat vegetables, meal time behaviour, healthy snacks
Aboriginal & Torres Strait Islander
Cardiovascular disease
Cholesterol
Heart Foundation
Handout
Patient
hdl, ldl, cholesterol, high cholesterol, heart foundation
Promoting a healthy lifestyle
General Population
Choose Well Live Well
Guidelines promote healthy food and drink choices for remote area camp food services.
Workplace Health and Safety Queensland
Patient
Clinical Education
Approved Materials
Clinical Educator Professional Development
Website can only be accessed on the Queensland Health network
Queensland Health
Website
Clinician
allied health, educator, professional development, training
Eating disorders
Approved Materials
Clinical practice guidelines for the treatment of eating disorders
Royal Australian and New Zealand College of Psychiatrists (RANSCP)
Factsheet
Clinician
Paediatrics
Gastroenterology
Coeliac disease for children
NEMO Paediatric and Gastroenterology groups
Factsheet
Patient
Aboriginal & Torres Strait Islander
Cultural capability
Communicating effectively with Aboriginal and Torres Strait Islander people
Queensland Health
Handout
Clinician
Eating Disorders
Collaboration of Dietitians in Eating Disorders resources (COD-ED)
Community Flowchart for Dietitians working with Adults with an Eating Disorder
This pathway is relevant for health professionals and clients in Queensland
Collaboration of Dietitians in Eating Disorders (COD-ED)
Flowchart
Clinician
Eating Disorders
Collaboration of Dietitians in Eating Disorders resources (COD-ED)
Community Nutrition Flowchart for Young Consumers (<18 years) with an Eating Disorder
This pathway is relevant for health professionals and clients in Queensland
Collaboration of Dietitians in Eating Disorders (COD-ED)
Flowchart
Clinician
Cancer Care
General resources
Complementary therapy and cancer – nutrition related supplements: a clinician guide
NEMO Oncology Group
Factsheet
Clinician
Cancer Care
Side effects
Constipation
This resource is aimed at managing constipation that may have been caused by cancer treatment or medications.
eviQ Cancer Treatments Online
Factsheet
Patient
General
General health resources
Constipation: managing different causes
NEMO Oncology Group
Factsheet
Patient
Gastroenterology
Approved Materials
Constipation: Managing different causes
NEMO Oncology Group
Factsheet
Patient
Cardiovascular disease
Approved Materials
Controlling fluid intake in heart failure
NEMO Cardiovascular Group
Brochure
Patient
Cystic fibrosis
Approved Materials
Cooking and recipe idea videos for people with Cystic Fibrosis
Cystic Fibrosis Western Australia
Video
Patient
Allergy
Approved Materials
Cooking for friends with allergies
NEMO Allergy Group
Brochure
Patient
Aboriginal & Torres Strait Islander
Cardiovascular disease
Coronary heart disease
Heart Foundation
Handout
Patient
coronary heart disease, clog, vessell
Cancer Care
General resources
COSA Nutrition Group
Suggested resources for clinicians and information about the COSA Nutrition Group and how to join.
Clinical Oncology Society of Australia (COSA)
Website
Clinician
Nutritional Support
Approved Materials
Cost saving tips for the supermarket
NEMO Nutrition Support Group
Factsheet
Patient
Gastroenterology
Approved Materials
Crohn's disease and exclusive enteral nutrition
NEMO Gastroenterology Group
Factsheet
Patient
Mental Health
References
CSIRO. (2005). 12345 Food and Nutrition Plan. Accessed 7 October 2013
Healthy shopping/eating on a budget
Clinician
Aboriginal & Torres Strait Islander
Cultural capability
Cultural Responsiveness in Action
(must be ordered free from the organisation)
Indigenous Allied Health Australia
Framework
Clinician
Professor Tom Calma AO, Indigenous Allied Health Australia , IAHA, Aboriginal, Torres Strait Islander, allied health, Cultural Responsiveness in Action,
Cystic fibrosis
Approved Materials
Cystic fibrosis and high energy diet
NEMO Cystic Fibrosis Group
Factsheet
Patient
Cystic fibrosis
Approved Materials
Cystic fibrosis nutrition record
NEMO Cystic Fibrosis Group
Factsheet
Patient
Cystic fibrosis
Approved Materials
Cystic fibrosis related diabetes
NEMO Cystic Fibrosis Group
Factsheet
Patient
Cystic fibrosis
Approved Materials
Cystic fibrosis traveller's guide to nutrition, the
NEMO Cystic Fibrosis Group
Factsheet
Patient
Eating disorders
Approved Materials
DAA

Role of eating disorder dietitian, practice tips & resource list
Supervision & mentoring
Assessment
Food monitoring diaries
Effects of Eating Disorders
Starvation, refeeding & metabolism
Appetite & moving towards natural eating
Other eating disorder resources

Dietitians Association of Australia (DAA)
Factsheet
Clinician
Diabetes
Approved Materials
Daily meal guide (10g carbohydrate portions)
NEMO Diabetes Group
Factsheet
Patient
Diabetes
Approved Materials
Daily meal guide (15g carbohydrate portions)
NEMO Diabetes Group
Factsheet
Patient
Mental Health
References
DE Hert M, Correll CU, Bobes J, Cetkovich-Bakmas M, Cohen D, Asai I, Detraux J, Gautam S, Möller HJ, Ndetei DM, Newcomer JW, Uwakwe R, Leucht S. (2011). Physical illness in patients with severe mental disorders. I. Prevalence, impact of medications and disparities in health care. World Psychiatry, 10(1):52-77.
Increased appetite
Clinician
Aboriginal & Torres Strait Islander
Healthy eating
Deadly Choices cooking videos
Institute for Urban Indigenous Health
Video
Patient
Aboriginal & Torres Strait Islander
Healthy eating
Deadly healthy cooking ideas for your family
DAA Indigenous Interest Group
Handout
Patient
Deadly, Healthy, Cooking ideas, family, Indigenous, Nutrition
Diabetes
Evidenced-Based Demand Management Toolkit
Diabetes
FEEDS
Factsheet
Clinician
Mental Health
Action based resources
Diabetes
NEMO Mental Health Group
Action based resources
Patient
Feeds
Evidenced-Based Demand Management Toolkit
Diabetes
FEEDS
Factsheet
Feeds
Mental Health
NSAPs
Diabetes (PDF, 34KB)
NEMO Mental Health Group
gaining weight, no energy, general
Clinician
Renal
Approved Materials
Diabetes and haemodialysis
NEMO Renal group
Factsheet
Patient
Mental Health
References
Diabetes Australia. (2012). Diabetes Information sheets. Accessed 3 July 2013
Diabetes Mellitus
Clinician
Maternal Health
Patient education resources
Diabetes in Pregnancy – Dietitian form
Queensland Health
Form
Clinician
Cancer Care
Side effects
Diarrhoea during cancer treatment
NEMO Cancer Care Group
Factsheet
Patient
Stroke & Neurology
Approved Materials
Diet after stroke
Stroke Foundation
Factsheet
Patient
Gastroenterology
Approved Materials
Diet and diverticular disease
NEMO Gastroenterology Group
Factsheet
Patient
Gastroenterology
Approved Materials
Diet and irritable bowel syndrome (PDF 40 kB)
NEMO Gastroenterology Group
Factsheet
Patient
Paediatrics
Gastroenterology
Diet and lactose intolerance
NEMO Paediatric Group
Factsheet
Patients

nemo,low,intolerance,lactose,gastroenterology,nutrition,diet

Allergy
Approved Materials
Diet and peanut allergy
NEMO Allergy Group
Brochure
Patient
Allergy
Approved Materials
Diet and shellfish allergy
NEMO Allergy Group
Brochure
Patient
Cancer Care
Side effects
Diet following Gut Graft Versus Host Disease of the digestive tract
NEMO Cancer Care Group
Factsheet
Patient
nemo,gvhd,graft,oncology,bmt,transplant,bone,marrow
Gastroenterology
Approved Materials
Diet following insertion of lower gastro-intestinal stent (PDF 30 kB)
NEMO Gastroenterology Group
Factsheet
Patient
Gastroenterology
Approved Materials
Diet following insertion of upper gastro-intestinal stent (PDF 85 kB)
NEMO Gastroenterology Group
Factsheet
Patient
Renal
Approved Materials
Diet in kidney disease: A guide for people in the early stages of kidney disease
NEMO Renal group
Factsheet
Patient
Cardiovascular disease
Approved Materials
Diet theories and heart health
NEMO Cardiovascular Group
Brochure
Patient
Allergy
Approved Materials
Dietary avoidance for food allergy
Australasian Society of Clinical Immunology and Allergy
Website
Patient
ASCIA, Dietary avoidance, food allergy
Paediatrics
Allergy/intolerance
Dietary avoidance for food allergy - information sheets
Australasian Society of Clinical Immunology & Allergy (ASCIA)
Website
Patient
ASCIA, Dietary avoidance, food allergy
Cardiovascular disease
Approved Materials
Dietary fats
Baker Heart & Diabetes Institute
Factsheet
Patient
Stroke & Neurology
Approved Materials
Dietary fats
Baker Heart & Diabetes Institute
Factsheet
Patient
Aboriginal & Torres Strait Islander
Cultural capability
Dietetics and nutrition with Indigenous communities: A starting point
Dietitians Association of Australia
Website
Clinician
Clinical Education
Approved Materials
Dietetics and Nutrition
Website can only be accessed on the Queensland Health network
Queensland Health
Website
Clinician
nutrition, Queensland, Health, Education, dietetics, Nutrition, Working, Group, Australia, Dietitian
Weight Control
Approved Materials
dieting cycle, the
NEMO Weight Management Group
Factsheet
Patient
Clinical Education
Approved Materials
Dietitian and Nutritionist Clinical Educator Network (DANCE'N) clinical educator handbook
Website can only be accessed on the Queensland Health network
Queensland Health
Handbook
Clinician
dietitian, nutritionist, handbook, clinical education, clined, educator network, dance'n
Renal
Approved Materials
Dining out and takeaways for people with kidney disease
NEMO Renal group
Factsheet
Patient
Paediatrics
General nutrition
Discharge template
NEMO Paediatric group
Factsheet
Clinician
Paediatrics
Cystic fibrosis
Distal intestinal obstruction syndrome
NEMO Paediatric group
Factsheet
Patient
Clinician Cystic fibrosis
Approved Materials
Distal Intestinal Obstruction Syndrome and Cystic Fibrosis
NEMO Cystic Fibrosis Group
Factsheet
Patient
General
National campaigns
Eat - Healthier. Happier.
Queensland Government
Website
Patient
Eat, Healthier, Happier
Cancer Care
Side effects
Eating advice during radiotherapy
NEMO Cancer Care Group
Factsheet
Patient
nemo,radiotherapy,oncology,nutrition
Cancer Care
Post treatment
Eating after radiotherapy to the head and neck area
NEMO Cancer Care Group
Factsheet
Patient
Eating Disorders
Collaboration of Dietitians in Eating Disorders resources (COD-ED)
Eating Disorder Community Meal Plan Template
Collaboration of Dietitians in Eating Disorders (COD-ED)
Tool
Clinician
NEMO, nutritional management eating disorders, COD-ED

Eating Disorders

Approved Materials

Collaboration of Dietitians in Eating Disorders (COD-ED)

Tool
Clinician
NEMO, nutritional management eating disorders, COD-ED
Eating Disorders
Collaboration of Dietitians in Eating Disorders resources (COD-ED)
Eating Disorder Enteral Feeding Regimen – Medical Admission (Dairy and Fish Allergy)
For use by health professionals only
Collaboration of Dietitians in Eating Disorders (COD-ED)
Tool
Clinician
Eating Disorders
Collaboration of Dietitians in Eating Disorders resources (COD-ED)
Eating Disorder Enteral Feeding Regimen – Medical Admission (Standard)
For use by health professionals only
Collaboration of Dietitians in Eating Disorders (COD-ED)
Tool
Clinician
Eating Disorders
Collaboration of Dietitians in Eating Disorders resources (COD-ED)
Eating Disorder Nutrition Prescription: 10MJ Standard Meal Plan
For use by health professionals only
Collaboration of Dietitians in Eating Disorders (COD-ED)
Tool
Clinician
Eating Disorders
Collaboration of Dietitians in Eating Disorders resources (COD-ED)
Eating Disorder Nutrition Prescription: 12MJ Standard Meal Plan
For use by health professionals only
Collaboration of Dietitians in Eating Disorders (COD-ED)
Tool
Clinician
Eating Disorders
Collaboration of Dietitians in Eating Disorders resources (COD-ED)
Eating Disorder Nutrition Prescription: 6MJ Standard Meal Plan
For use by health professionals only
Collaboration of Dietitians in Eating Disorders (COD-ED)
Tool
Clinician
Eating Disorders
Collaboration of Dietitians in Eating Disorders resources (COD-ED)
Eating Disorder Nutrition Prescription: 8MJ Standard Meal Plan
For use by health professionals only
Collaboration of Dietitians in Eating Disorders (COD-ED)
Tool
Clinician
Eating Disorders
Collaboration of Dietitians in Eating Disorders resources (COD-ED)
Eating Disorder Oral Intake Record
For use by health professionals only
Collaboration of Dietitians in Eating Disorders (COD-ED)
Tool
Clinician
Eating Disorders
Evidenced-Based Demand Management Toolkit
Eating disorders
FEEDS
Factsheet
Clinician
Feeds
Evidenced-Based Demand Management Toolkit
Eating disorders
FEEDS
Factsheet
Feeds
Eating disorders
Approved Materials
Eating Disorders Queensland Eating Disorders Queensland (EDQ) is a state-wide community based non-profit organisation promoting positive body image and prevention of eating issues as well as offering supportive therapeutic options for people affecting by eating issues.
Eating Disorders Queensland
Website
Patient, Clinician
Aboriginal & Torres Strait Islander
Diabetes
Eating for gestational diabetes
Queensland Government; Diabetes QLD
Brochure
Patient
Aboriginal & Torres Strait Islander
Antenatal nutrition and infant feeding
Eating for gestational diabetes
Queensland Government; Diabetes QLD
Brochure
Patient
Renal
Approved Materials
Eating on dialysis
NEMO Renal group
Factsheet
Patient
HIV
Approved Materials
Eating Positive
Queensland Health
Cookbook
Patient
Culturally tailored, low literacy, graphic resources
Good Start to Life (for Maori and Pacific Islander communities)
Eating well for a healthy baby
Good Start Program – Children's Health Queensland Hospital and Health Service
Poster
Patient
Renal
Kidney Health Presentation
Eating Well for Healthy Kidneys – Group Presentation
This workshop is designed to reduce the dietary sodium intake of CKD patients who identify at risk of high salt intake, as per the SSQ-SF (on NEMO). This workshop (runs for 90mins) includes a powerpoint and worksheet, and requires NEMO patient education resources 'Simple Swaps to eat less salt' and 'Low Salt diet'.
RBWH Dietitians and Chronic Kidney Team
Presentation
Clinician
Renal
Kidney Health Presentation
Eating Well for Healthy Kidneys – Worksheet
Worksheet to be used for Eating Well for Healthy Kidneys group presentation which aims to reduce the salt intake of consumers. Worksheet to be completed by consumers.
RBWH Dietitians and Chronic Kidney Team
Worksheet
Clinician
Cancer Care
General resources
Eating well: a practical guide for people living with leukaemia, lymphoma, myeloma, MDS, MPN and related blood disorders
Leukaemia Foundation
Factsheet
Patient
Allergy
Approved Materials
Egg Allergen
Reproduced by permission
Copyright Food Standards Australia New Zealand
Brochure
Patient
Nutrition care process terminology
Approved Materials
eNCPT: Guide to Implementing the Nutrition Care Process
Information for Health Professionals
Academy Nutrition and Dietetics
Factsheet
Clinician
Nutritional Support
Enteral/Enteral/ParenteralParenteral
Enteral tube feeding at home: bolus feeding
NEMO Nutrition Support Group
Factsheet
Patient
Nutritional Support
Enteral/Enteral/ParenteralParenteral
Enteral tube feeding at home: pump feeding
NEMO Nutrition Support Group
Factsheet
Patient
Mental Health
References
Escott-Stump, S. (2007). Nutrition and diagnosis-related care (6th Ed). Lippincott, Williams & Wilkins: Philadelphia.
Overall format of decision tool and resources
Clinician
Mental Health
References
Escott-Stump, S. (2007). Nutrition and diagnosis-related care (6th Ed). Lippincott, Williams & Wilkins: Philadelphia.
Cardiovascular Disease
Clinician
Mental Health
References
Escott-Stump, S. (2007). Nutrition and diagnosis-related care (6th Ed). Lippincott, Williams & Wilkins: Philadelphia.
Dry mouth (xerostomia)
Clinician
Mental Health
References
Escott-Stump, S. (2007). Nutrition and diagnosis-related care (6th Ed). Lippincott, Williams & Wilkins: Philadelphia.
Diabetes Mellitus
Clinician
Cystic fibrosis
Evidence Based Guidelines
ESPEN-ESPGHAN-ECFS guidelines on nutrition care for infants, children, and adults with cystic fibrosis, Clinical Nutrition (2016)
Elsevier
Evidence Based Guidelines
Clinician
Nutritional Support
Nutrition assessment
Estimating energy, protein & fluid requirements for adult clinical conditions (PDF, 111.19KB)
NEMO Nutrition Support group
Factsheet
Clinician
Nutrition care process terminology
Approved Materials
Evaluating PES Statements
NEMO
Factsheet
Clinician
Mental Health
References
Evans, S., Newton, R., & Higgins, S. (2005). Nutritional intervention to prevent weight gain in patients commenced on Olanzapine: A randomised controlled trial. Australian and New Zealand Journal of Psychiatry,39: 479-486.
Weight management
Clinician
Cancer Care
Evidence based guidelines
Evidence based practice guidelines for the nutritional management of cancer cachexia. Nutrition & Dietetics, 63 (Suppl 2): S5-S32
Bauer, J. D., Ash, S., Davidson, W. L., Hill, J. M., Brown, T., Isenring, E. A. and Reeves, M. (2006)
Nutrition & Dietetics
Guideline
Clinician
Renal
Evidence based guidelines
Evidence based practice guidelines for the nutritional management of chronic kidney disease. Nutrition & Dietetics, 63: S33–S45 Evidence based practice guidelines for the nutritional management of chronic kidney disease
Ash, Ash, S., Campbell, K., MacLaughlin, H., McCoy, E., Chan, M., Anderson, K., Corke, K., Dumont, R., Lloyd, L., Meade, A., Montgomery-Johnson, R., Tasker, T., Thrift, P. and Trotter, B. (2006),
Guideline

Clinician

Cystic fibrosis
Evidence Based Guidelines
Evidence Based Practice Recommendations for Nutrition-Related Management of Children and Adults with Cystic Fibrosis and Pancreatic Insufficiency: Results of a Systematic Review, Journal of the American Dietetic Association (2008)
PlumX Metrics
Guideline
Clinician
Evidence-Based, Practice, Recommendations, Nutrition-Related, Children, Adults, Cystic Fibrosis, Pancreatic Insufficiency, Results, Systematic Review
Paediatrics
Renal
Facts on phosphate for children and adolescents
NEMO Paediatric group
Factsheet
Patient
Aboriginal & Torres Strait Islander
Cardiovascular disease
Fast facts for a strong heart
Apunipima Cape York Health Council
Handout
Patient
fat, facts, strong heart, good fats, bad fats
Promoting a healthy lifestyle
Children and adolescents
feedAustralia
Australian Government Department of Health and Ageing. Comment: A free online menu planning program designed to assist Early Childhood Education and Care services plan a healthier menu . Access is provided to many seasonal recipe ideas and sample menus. All menus are compliant with Australian Dietary Guidelines. There are options to modify for specific diets and food allergies. Tailored real-time feedback is provided. All electronic menus and recipes developed can be stored. A report can be generated to compare how the service menu meets food group recommendations compared to other services across Australia. This may be used for reporting and accreditation.
Australian Government Department of Health and Ageing
Patient
Cancer Care
Evidenced-Based Demand Management Toolkit
FEEDS - Cancer Care
FEEDS
Guideline
Clinician

NEMO, FEEDS, nutritional management cancer

Cardiovascular disease
Approved Materials
FEEDS - Cardiovascular disease
FEEDS
Toolkit
Patient

NEMO, FEEDS, nutritional management Cardiovascular disease

Diabetes
Approved Materials
FEEDS - Diabetes
FEEDS
Factsheet
Patient
Eating disorders
Approved Materials
FEEDS - Eating Disorders
FEEDS
Factsheet
Patient
Allergy
Approved Materials
FEEDS

Factsheet

Patient

NEMO, FEEDS, nutritional management Food allergy and intolerance

Food service
Approved Materials
FEEDS - Food Service
FEEDS
Factsheet
Patient
NEMO, FEEDS, Foodservices;
Gastroenterology
Approved Materials
FEEDS - Gastroenterology
FEEDS
Factsheet
Patient
Nutritional Support
Feeds
FEEDS - Intensive Care
FEEDS
Factsheet
Patient
NEMO, FEEDS, Intensive Care
Nutritional Support
Feeds
FEEDS - Malnutrition
FEEDS
Factsheet
Patient
Weight Control
Approved Materials
FEEDS - Obesity
FEEDS
Factsheet
Patient

NEMO, FEEDS, nutritional management Obesity

Renal
Approved Materials
FEEDS - Renal
FEEDS
Factsheet
Patient
Cystic fibrosis
Approved Materials
FEEDS - Respiratory
FEEDS
Factsheet
Patient
Stroke & Neurology
Approved Materials
FEEDS
Factsheet
Patient
Nutritional Support
Feeds
FEEDS - Subacute
FEEDS
Factsheet
Patient
Nutritional Support
Feeds
FEEDS - Wounds
FEEDS
Factsheet
Patient
Allergy, Food service
Approved Materials

FEEDS Food Allergy and Intolerance

FEEDS
Factsheet
Clinician

NEMO, FEEDS, nutritional management Food allergy and intolerance

Stroke & Neurology
Approved Materials
FEEDS Stroke
FEEDS
Factsheet
Clinicians
NEMO, FEEDS, nutritional management Stroke
Mental Health
References
Ferguson M, Capra S, Bauer J, Banks. M. (1999). Development of a valid and reliable malnutrition screening tool for adult acute hospital patients. Nutrition, 15(6):458-64
Poor appetite
Clinician
General
General health resources
Fibre
NEMO Gastroenterology Group
Factsheet
Patient
Gastroenterology
Approved Materials
Fibre
NEMO Gastroenterology Group
Factsheet
Patient
Paediatrics
General nutrition
Fibre for children
NEMO Paediatric group
Factsheet
Patient
nemo,paediatrics,children,fibre,gastrointestinal, nemo,children,paediatrics,fibre,bowels
Culturally tailored, low literacy, graphic resources
Good Start to Life (for Maori and Pacific Islander communities)
First year of life
Good Start Program – Children's Health Queensland Hospital and Health Service
Booklet
Patient
Allergy
Approved Materials
Fish Allergen
Reproduced by permission
Copyright Food Standards Australia New Zealand
Brochure
Patient
Paediatrics
Fussy eaters - Fun not fuss with food
Five step plan to achieving your goals
Gold Coast Health
Factsheet
Patient
Fun not fuss, healthy eating, meal time, tips for successful meal times, family meals, child-friendly meals, meal time behaviour, behaviour chart, meal time routines, food routines, action plan, rewards
Renal
Approved Materials
Fluid control
NEMO Renal group
Factsheet
Patient
General
Vitamins, minerals and antioxidants
Folate
Food Standards Australia New Zealand
Factsheet
Patient
Maternal Health
Patient education resources
Folate
Food Standards Australia & New Zealand
Factsheet
Patient
Food service
Approved Materials
Food Allergen Management in Foodservice – A Best Practice Guideline
In managing food allergies in health care foodservices there are overarching practices that are required as per the Food Standards Code (FSANZ) that will inform and support the process of identifying, assessing, managing and auditing the risk of food allergies in the food service.
Statewide Foodservices, QLD
Factsheet
Clinician
Allergy
Approved Materials
Food allergies - general information and management guide
NEMO Allergy Group
Brochure
Patient
Allergy
Approved Materials
FEEDS

Factsheet

Feeds
Allergy
Approved Materials
Food allergy information
Australasian Society of Clinical Immunology and Allergy
Brochure
Patient
Peanut, Tree Nut and Seed Allergy, Allergic and Toxic Reactions to Seafood, Coconut Allergy, Cow's Milk (Dairy) Allergy, Dietary avoidance for food allergy, Food Allergen Challenges FAQ, Food Allergy , Food Allergy FAQs, Lupin Allergy
Paediatrics
Allergy/intolerance
Food allergy information
Australasian Society of Clinical Immunology & Allergy (ASCIA)
Factsheet
Patient
Peanut, Tree Nut and Seed Allergy, Allergic and Toxic Reactions to Seafood, Coconut Allergy, Cow's Milk (Dairy) Allergy, Dietary avoidance for food allergy, Food Allergen Challenges FAQ, Food Allergy , Food Allergy FAQs, Lupin Allergy
Culturally tailored, low literacy, graphic resources
Good Start to Life (for Maori and Pacific Islander communities)
Food and drinks a growing baby needs
Good Start Program – Children's Health Queensland Hospital and Health Service
Poster
Patient
Clinical Education , General
Approved Materials
Food and fluid consumption chart
Nutrition Support Group
Factsheet
Clinician
General

COVID-19 resources

Queensland Government - Metro South Health

Factsheet
Patient
covid, corona
Clinical Education , General
Approved Materials
Food diary
Nutrition Support Group
Factsheet
Clinician
Promoting a healthy lifestyle
Healthy food supply in schools, sport clubs and health care facilities
Food for Sport
Food for Sport promotes healthy food and drink within amateur sports clubs across Queensland. The guidelines are part of the evidence-based Queensland Good Sports Healthy Eating program. Good Sports has a strong presence in Aboriginal and Torres Strait Islander communities.
Queensland Government Department of National Parks, Sport and Racing
Patient
Cardiovascular disease
Approved Materials
Food for your heart
NEMO Cardiovascular Group
Brochure
Patient
Mental Health
Approved Materials
Food safety
NEMO Mental Health & NEMO Cancer Care Groups
Factsheet
Patient
Safe eating, food safety, cancer, immune, immunosuppression, immunosuppressed, low listeria NEMO,dietsheet,factsheet,diet,nutrition,food,hygiene,mental,health
Cancer Care
General resources
Food safety
NEMO Mental Health & NEMO Cancer Care
Factsheet
Patient
Safe eating, food safety, cancer, immune, immunosuppression, immunosuppressed, low listeria NEMO,dietsheet,factsheet,diet,nutrition,food,hygiene,mental,health
Cancer Care
General resources
Food Safety Guidelines
This video demonstrates general food safety practices and special considerations for those undergoing cancer treatment.
Royal Brisbane and Women's Hospital Safety and Quality
Website / video
Patient
Maternal Health
Patient education resources
Food safety (including listeria)
Food Standards Australia & New Zealand
Factsheet
Patient
Mental Health
References
Food Safety Information Council. Food safety tips. Accessed 15 January 2016
Food safety
Clinician
Mental Health
References
Food Safety Information Council. Shopping and storage food safety. Accessed 15 January 2016
Food safety
Clinician
Mental Health
References
Food Safety Information Council. Temperature danger zone - keep hot food hot and cold food cold. Accessed 15 January 2016
Food safety
Clinician
Promoting a healthy lifestyle
Approved Materials
Food Sensations Comments: Food Sensations is an evidence-based healthy eating and cooking program for all people in WA. It aims to improve awareness of and access to affordable healthy nutrition.
Foodbank Western Australia
Factsheet
Clinician
Promoting, healthy, lifestyle, cooking, health promotion, nutrition, nemo, nutritionist, public health, community, health, recipes
Food service
Approved Materials
Food service health promotion guides
Healthy food supply in schools, sport clubs and health care facilities
NEMO Health Promotion
Factsheet
Clinician
Food service
Approved Materials
Food Service Video Training Series - An introduction to Meals and Menus in Queensland Health These short videos are designed to provide basic nutrition information for non-dietetic staff within Queensland Health (e.g. food service officers, dietetic assistants, nursing). Access to QH intranet required.
Nutrition and Dietetics, Townsville Hospital
Video
Clinician
Food service
Approved Materials
Food Service Video Training Series - Kidney Disease and Renal Diets These short videos are designed to provide basic nutrition information for non-dietetic staff within Queensland Health (e.g. food service officers, dietetic assistants, nursing). Access to QH intranet required.
Nutrition and Dietetics, Townsville Hospital
Video
Clinician
Food service
Approved Materials
Food Service Video Training Series - Menu modification These short videos are designed to provide basic nutrition information for non-dietetic staff within Queensland Health (e.g. food service officers, dietetic assistants, nursing). Access to QH intranet required.
Nutrition and Dietetics, Townsville Hospital
Video
Clinician
Food service
Approved Materials
Food Service Video Training Series - Texture Modification These short videos are designed to provide basic nutrition information for non-dietetic staff within Queensland Health (e.g. food service officers, dietetic assistants, nursing). Access to QH intranet required.
Nutrition and Dietetics, Townsville Hospital
Video
Clinician
Food service
Approved Materials
Food Service Video Training Series – Malnutrition These short videos are designed to provide basic nutrition information for non-dietetic staff within Queensland Health (e.g. food service officers, dietetic assistants, nursing). Access to QH intranet required.
Nutrition and Dietetics, Townsville Hospital
Video
Clinician
Food service
Approved Materials
Food services
FEEDS
Factsheet
Clinician
NEMO, FEEDS, Foodservices
Feeds
Evidenced-Based Demand Management Toolkit
Food services
FEEDS
Factsheet
Feeds
NEMO, FEEDS, Foodservices
Mental Health
References
Food Standards Australia and New Zealand (2002). Preparing and cooking food. Accessed 15 January 2016
Food safety
Clinician
Promoting a healthy lifestyle
General Population
Food Standards Australia New Zealand (FSANZ)
has a wide range of information on the Australia New Zealand Food Standards Code.
Food Standards Australia New Zealand
Patient
Aboriginal & Torres Strait Islander
Healthy weight
Food tips for being a healthy weight
Apunipima Cape York Health Council
Handout
Patient
food, tips, healthy weights,
Mental Health
References
Foodcents. (2008). The 10-plan shopping guide. Accessed 30 August October 2013
Healthy shopping/eating on a budget
Clinician
Renal
Approved Materials
Foods that contain phosphate
NEMO Renal group
Factsheet
Patient
Paediatrics
Fussy eaters - Fun not fuss with food
Frequently asked questions about fussy eating
Gold Coast Health
Factsheet
Patient
Fun not fuss, healthy eating, frequently asked questions, FAQs, poor diet, children's eating habits, food habits, support, resources for healthy eating
Feeds
Evidenced-Based Demand Management Toolkit
Full document
FEEDS
Factsheet
Feeds
Paediatrics
Fussy eaters - Fun not fuss with food
Fun not fuss with food (workshop presentation) (PDF, 728KB)
Gold Coast Health
Factsheet
Patient
Feeds
Evidenced-Based Demand Management Toolkit
Gastroenterology and Liver disease
FEEDS
Factsheet
Feeds

NEMO, FEEDS, nutritional management gastroenterology liver disease

Gastroenterology
Evidenced-Based Demand Management Toolkit
Gastroenterology and Liver disease
FEEDS
Factsheet
Clinician

NEMO, FEEDS, nutritional management gastroenterology liver disease

General
General health resources
Gastro-oesophageal reflux disease (GORD)
NSW Government Emergency Care Institute
Factsheet
Patient
Gastroenterology
Approved Materials
Gastroparesis (PDF 773 kB)
NEMO Gastroenterology Group
Factsheet
Patient
Nutritional Support
Enteral/Enteral/ParenteralParenteral
Gastrostomy tubes - patient DVD order form
Queensland Health - Royal Brisbane Hospital
Factsheet
Patient
Maternal Health
Patient education resources
GDM Webinar 1: What is GDM and why carbohydrate matters
RBWH Nutrition and Dietetics
Video
Patient
Maternal Health
Patient education resources
GDM Webinar 2: Counting your carbohydrates
RBWH Nutrition and Dietetics
Video
Patient
Maternal Health
Patient education resources
GDM Webinar 3: Glycemic index, healthy eating and activity in pregnancy
RBWH Nutrition and Dietetics
Video
Patient
Cystic fibrosis
Approved Materials
General CF Nutrition for Adults
Cystic Fibrosis Western Australia
Factsheet
Patient
Clinical Education , General
Approved Materials
General discharge report
Nutrition Support Group
Factsheet
Clinician
Clinical Education , General
Approved Materials
General discharge report (with barcode for QLD Health sites)
Nutrition Support Group
Factsheet
Clinician
handover
Maternal Health
Patient education resources
Gestation Diabetes – Sample Meal Plan
NEMO Maternal Health Group
Factsheet
Patient
nemo,pregnancy,gestational diabetes,GDM,carbohydrates,meal plan,
Culturally tailored, low literacy, graphic resources
Good Start Fact Sheets (for Maori and Pacific Islander communities)
Gestational diabetes
Good Start Program – Children's Health Queensland Hospital and Health Service
Patient
Maternal Health
Patient education resources
Gestational diabetes mellitus
NEMO Maternal Health group
Factsheet
Patient
Maternal Health
Clinician resources
Gestational Diabetes Mellitus eLearning Series
Queensland Health
Factsheet
Clinician
Diabetes
Approved Materials
Gestational diabetes mellitus
NEMO Antenatal Group
Factsheet
Patient
Maternal Health
Patient education resources
Gestational Diabetes Presentation
NEMO Maternal Health Group
Presentation
Clinician
Gestational diabetes, nutrition, pregnancy, diabetes
Promoting a healthy lifestyle
General Population
Get Healthy Information and Coaching Service
Free and confidential telephone-based personal health coaching provides the expertise and motivation to help reach health goals.
An Australian Government, State and Territory Health Initiative
Patient
General
National campaigns
Get healthy: Information and coaching service
Queensland Health
Factsheet
Clinician
Aboriginal & Torres Strait Islander
Antenatal nutrition and infant feeding
Get Up and Grow
Australian Government
Brochure
Patient
Aboriginal & Torres Strait Islander
Paediatric nutrition
Get Up and Grow
Australian Government
Brochure
Patient
Weight Control
Approved Materials
Getting started: guidelines for shaping up
NEMO Weight Management Group
Factsheet
Patient
Renal
Approved Materials
Getting the right amount of protein
NEMO Renal group
Factsheet
Patient
Cancer Care
General resources
Getting the Right Amount of Protein
NEMO Cancer Care Group
Factsheet
Patient
nemo,oncology,cancer,protein,nutrition,malnutrition
Gastroenterology
Approved Materials
Gluten free diet for coeliac disease
NEMO Gastroenterology Group
Factsheet
Patient
nemo,coeliac,gluten,free,sprue,diet
Mental Health
Action based resources
Glycaemic Index
NEMO Mental Health Group
Action based resources
Clinician
Paediatrics
Diabetes
Glycaemic index of foods
NEMO Paediatric group
Factsheet
Patient
Aboriginal & Torres Strait Islander
Diabetes
Good food for your sugars
Apunipima Cape York Health Council
Handout
Patient
diabetes, sugar, good food, good sugar
Paediatrics
Nutrition support
Good nutrition for children with cancer
NEMO Paediatric group
Factsheet
Patient
Aboriginal & Torres Strait Islander
Healthy eating
Good Quick Tukka Facilitator Manual – cooking
Queensland Aboriginal and Islander Health Council
Booklet
Patient
Promoting a healthy lifestyle
Healthy food supply in schools, sport clubs and health care facilities

Good Sports
Good Sports Healthy Eating is a program designed to give your club a head start. Helping people access healthy food isn't just a huge win for the community and individuals; it can be a huge boost on game day.

Good Sports, on behalf of the Alcohol and Drug Foundation
Patient
Culturally tailored, low literacy, graphic resources
Good Start Fact Sheets (for Maori and Pacific Islander communities)
Good Start Kai:
Good Start Program – Children's Health Queensland Hospital and Health Service
Patient
Maternal Health
Patient education resources
Good Start to Life (for Maori and Pacific Islander communities)

Be ready to have a baby (Booklet 1)
Healthy pregnancy. Healthy Baby (Booklet 2)
First year of life (Booklet 3)
Healthy kids (Booklet 4)
Eating well for a healthy baby (poster)
Breastfeeding is awesome (poster)
Food and drinks a growing baby needs (poster)

The Good Start to Life suite of resources promotes optimal maternal and infant nutrition for Maori and Pacific Islander families while including physical activity and other health related practices. These resources were developed through extensive consultation with local community members.
Good Start Program – Children's Health Queensland Hospital and Health Service
Factsheet
Patient
General
General health resources
Gout
NEMO General Nutrition Group
Factsheet
Patient
Weight Control
Approved Materials
Growing Good Habits - families/consumers
Children's Health Queensland HHS
Factsheet
Patient
Paediatrics
General nutrition
Growing Good Habits - families/consumers
Children's Health Queensland HHS
Factsheet
Patient
Promoting a healthy lifestyle
Children and adolescents
Growing Good Habits - families/consumers
Growing good habits is about giving Queensland children the best start in life. Small changes to eating and physical activity habits today will give them the best chance of a healthier tomorrow.
Children's Health Queensland HHS
Patient
Weight Control
Approved Materials
Growing Good Habits - Health Professionals section
This is the dedicated health professionals section of the Growing Good Habits website, which has been developed in collaboration with the Preventive Health Branch. This section provides an online hub for the most up-to-date and evidence-based information, resources and tools, and research.
Children's Health Queensland HHS
Factsheet
Clinician
Paediatrics
General nutrition
Growing Good Habits - Health Professionals section
This is the dedicated health professionals section of the Growing Good Habits website, which has been developed in collaboration with the Preventive Health Branch. This section provides an online hub for the most up-to-date and evidence-based information, resources and tools, and research
Children's Health Queensland HHS
Factsheet
Clinician
Promoting a healthy lifestyle
Children and adolescents
Growing Good Habits - Health Professionals section
This is the dedicated health professionals section of the Growing Good Habits website, which has been developed in collaboration with the Preventive Health Branch. This section provides an online hub for the most up-to-date and evidence-based information, resources and tools, and research.
Children's Health Queensland HHS
Clinician
Aboriginal & Torres Strait Islander
Paediatric nutrition
Growing Strong
Queensland Government
Brochure
Patient
Aboriginal & Torres Strait Islander
Antenatal nutrition and infant feeding
Growing Strong
Queensland Health
Brochure
Patient
Aboriginal & Torres Strait Islander
Food safety
Growing strong: Keeping food safe
Queensland Government
Brochure
Patient
Eating Disorders
Collaboration of Dietitians in Eating Disorders resources (COD-ED)
Guide to using COD-ED resources Notes: The COD-ED group have developed a suite of resources to enable timely access to nutrition support for people with eating disorders across the continuum. This flow chart provides guidance about how to use these resources.
Collaboration of Dietitians in Eating Disorders (COD-ED)
Factsheet
Clinician
Paediatrics
Fussy eaters - Fun not fuss with food
Guidelines for fussy eating
NEMO Paediatric group
Factsheet
Patient
nemo,paediatrics,children,fussy,eating,food
Cystic fibrosis
Evidence Based Guidelines
Guidelines for the management of pregnancy in women with cystic fibrosis, Journal of Cystic Fibrosis (2008)
Elsevier
Evidence Based Guidelines
Clinician
Mental Health
References
Harsha, D.W., Lin, P.H., Obarzanek, E., Karanja, N.M., Moore, T.J., & Caballero, B.(1999). Dietary Approaches to Stop Hypertension: a summary of study results. DASH Collaborative Research Group. J Am Diet Assoc. 99(8 Suppl):S35-9.
Hypertension
Clinician
Paediatrics
Fussy eaters - Fun not fuss with food
Having fun with food
Gold Coast Health
Factsheet
Patient
Fun not fuss, healthy eating, fun with food, food activities, food crafts, food counting, numeracy, familiar foods, motor skills, food games, children's health
Cancer Care
Evidence based guidelines
Head and Neck Guideline Steering Committe. Evidence based practice guidelines for the nutritional management of adult patients with head and neck cancer
Sydney Cancer Council Australia
Guideline
Clinician
Access, evidence-based, practice guidelines, nutritional management, adult patients, head cancer, neck cancer
Cancer Care
General resources
Health Eating and breast cancer
Breast Cancer Network Australia
Factsheet
Patient
Promoting a healthy lifestyle
General Population
Queensland Health
Website
Patient
Promoting a healthy lifestyle
General Population
Healthier. Happier recipes
Queensland Government
Website
Patient
Promoting a healthy lifestyle
General Population
Healthier. Happier. Campaign focuses on five key messages:

Add fruit and vegetables to your meals
Have smaller portion sizes
Cut back on sugary drinks
Choose healthier options when eating out
Less sitting and move more.

Includes a broad range of nutrition information, including kJ calculator, Health & Fitness Age calculator, healthy recipes, grow local guide, physical activity videos and searchable facts on nutrition, portion size, kilojoules, weight and physical activity.
Queensland Government
Website
Patient
Promoting a healthy lifestyle
General Population

Work health and wellbeing
The Work health and wellbeing toolkit is designed to assist businesses to improve business systems that influence work health and wellbeing.

Queensland Government
Website
Patient
Promoting a healthy lifestyle
Other target groups
Healthy eating and living guide for people with low literacy
Healthy eating and living guide for people with low literacy. For printed copies, please direct requests to Centacare NQ
ARC Disability Services and Centacare Northern Queensland
Patient
Diabetes
Approved Materials
Healthy eating and type 2 diabetes
NEMO Diabetes Group
Factsheet
Patient
Paediatrics
General nutrition
Healthy eating and weight control in children
NEMO Paediatric group
Factsheet
Patient
Cystic fibrosis
Approved Materials
Healthy eating and weight gain during pregnancy
NEMO Cystic Fibrosis Group
Factsheet
Patient
Maternal Health
Patient education resources
Healthy eating and weight gain during pregnancy
NEMO Maternal Health group
Factsheet
Patient
Aboriginal & Torres Strait Islander
Antenatal nutrition and infant feeding
Healthy eating for breastfeeding
Apunipima Cape York Health Council
Handout
Patient
healthy eating, health mums, breastfeeding
Maternal Health
Patient education resources
Healthy eating for breastfeeding mothers
NEMO Maternal Health group
Factsheet
Patient
Renal
Approved Materials
Healthy eating for haemodialysis
NEMO Renal group
Factsheet
Patient
Renal
Approved Materials
Healthy eating for healthy kidneys
NEMO Renal group
Factsheet
Patient
Renal
Approved Materials
Healthy eating for peritoneal dialysis
NEMO Renal group
Factsheet
Patient
Aboriginal & Torres Strait Islander
Antenatal nutrition and infant feeding
Healthy eating for pregnant mums
Apunipima Cape York Health Council
Handout
Patient
healthy eating, health mums, pregnant
Paediatrics
General nutrition
Healthy eating for toddlers
NEMO Paediatric group
Factsheet
Patient
nemo,paediatrics,children,toddler,healthy,eating,nutrition
Maternal Health
Patient education resources
Healthy eating for vegetarian or vegan pregnant and breastfeeding methods
NEMO Maternal Health group
Factsheet
Patient
Mental Health
General
Healthy eating in supported accommodation toolkit: A best practice guide
The toolkit contains practical information for supported accommodation providers. It can also be used by clinicians working with people living with a mental illness and/or intellectual disability.
Queensland Health
Factsheet
Clinician
Promoting a healthy lifestyle
Other target groups
Healthy eating in supported accommodation toolkit
The 'Healthy eating in supported accommodation toolkit: A best practice guide' was designed for supported accommodation providers, it can also be used by clinicians working with people living with a mental illness and/or intellectual disability.
Metro South Hospital and Health Service
Patient
Weight Control
Approved Materials
Healthy eating out, takeaway and convenience meals
NEMO Weight Management Group
Factsheet
Patient
Gastroenterology
Approved Materials
Healthy eating with a colostomy (PDF 726 kB)
NEMO Gastroenterology Group
Factsheet
Patient
Gastroenterology
Approved Materials
Healthy eating with an ileostomy
NEMO Gastroenterology Group
Factsheet
Patient
Paediatrics
General nutrition
Healthy fats for children
NEMO Paediatric group
Factsheet
Patient
Promoting a healthy lifestyle
General Population
Healthy Food Access Basket Survey measures the cost and availability of a standard basket of healthy food items in Queensland. Reports are available for 2006-2014 as well as a comparison of the Healthy Food Access Basket 2006 to 2014
Queensland Health
Clinician
Cardiovascular disease
Approved Materials
Healthy Heart Talk
NEMO Cardiovascular Group
Brochure
Patient
Culturally tailored, low literacy, graphic resources
Good Start Fact Sheets (for Maori and Pacific Islander communities)
Healthy kai during pregnancy
Good Start Program – Children's Health Queensland Hospital and Health Service
Patient
Culturally tailored, low literacy, graphic resources
Good Start to Life (for Maori and Pacific Islander communities)
Healthy kids
Good Start Program – Children's Health Queensland Hospital and Health Service
Booklet
Patient
Culturally tailored, low literacy, graphic resources
Good Start to Life (for Maori and Pacific Islander communities)
Healthy pregnancy. Healthy Baby
Good Start Program – Children's Health Queensland Hospital and Health Service
Booklet
Patient
Mental Health
Action based resources
Healthy shopping on a budget
NEMO Mental Health Group
Action based resources
Clinician
Promoting a healthy lifestyle
Children and adolescents
Healthy Start to School Kit
A healthy start to school has been developed to help schools and staff working in the early childhood setting and outside school hours care services support families to provide healthy eating choices to their children when starting school.
Queensland Government Department of Education and Training
Patient
Mental Health
Approved Materials
Healthy takeaway guide
NEMO Mental Health Group
Patient handouts
Patient
Culturally tailored, low literacy, graphic resources
Good Start Fact Sheets (for Maori and Pacific Islander communities)
Healthy teeth
Good Start Program – Children's Health Queensland Hospital and Health Service
Patient
Promoting a healthy lifestyle
Healthy food supply in schools, sport clubs and health care facilities
Healthy Tuckshop Support Program
Healthy Tuckshop support program supports school tuckshops to provide healthy, fresh foods and drinks that meet the Smart Choices Healthy Food and Drink Supply Strategy across Queensland.
Queensland Association of School Tuckshops Inc and Queensland Government
Patient
Weight Control
Approved Materials
Healthy weight resources for Aboriginal and Torres Strait Islander people
NEMO Aboriginal and Torres Strait Islander Group
Factsheet
Patient
Cardiovascular disease
Approved Materials
Heart Failure Nutrition Talk
NEMO Cardiovascular Group
Brochure
Patient
Cardiovascular disease
Approved Materials
Heart Foundation website
Heart Foundation
Website
Patient
Mental Health
References
Heart Foundation. (2009). Dietary Fats and Heart Disease factsheet. Accessed 21 July 2013
Cardiovascular Disease
Clinician
Mental Health
References
Heart Foundation. (2010). Guide to management of hypertension 2008, Updated 2010. Accessed 11 August 2013
Hypertension
Clinician
Mental Health
Action based resources
Heart health
NEMO Mental Health Group
Action based resources
Clinician
Culturally tailored, low literacy, graphic resources
Good Start Fact Sheets (for Maori and Pacific Islander communities)
Heartburn
Good Start Program – Children's Health Queensland Hospital and Health Service
Patient
Mental Health
References
Hepatitis Australia. (2010). Hepatitis C: Guide to Healthy Living. Accessed 21 August 2013
Hepatitis C
Clinician
Mental Health
Action based resources
Hepatitis C
NEMO Mental Health Group
Action based resources
Clinician
Mental Health
References
Hepatitis Council of Queensland Inc. (2011). Factsheet 06 What is a healthy diet for people with Hepatitis? Accessed 25 August 2013
Hepatitis C
Clinician
Paediatrics
Nutrition support
High energy and protein eating plan for infants (6-12 months of age)
NEMO Paediatric group
Factsheet
Patient
High energy, high protein, infants
Nutritional Support
Approved Materials
High protein high energy diet for minced-moist and puree textures
NEMO Nutrition Support Group
Factsheet
Patient
Nutritional Support
Approved Materials
High protein high energy diet in hospital
NEMO Nutrition Support Group
Factsheet
Patient
Cardiovascular disease
Approved Materials
High protein High energy eating (HPHE) for heart health
NEMO Cancer Care and Nutrition Support Groups
Brochure
Patient
Nutritional Support
Approved Materials
High protein high energy ways to gain weight Part 2 (video clip) - full internet access required
Queensland Health – Princess Alexandra Hospital
Factsheet
Patient
Nutritional Support
Approved Materials
High protein high energy ways to gain weight Part 1 (video clip) - full internet access required
Queensland Health – Princess Alexandra Hospital
Factsheet
Patient
Paediatrics
Nutrition support
High protein, high energy diet for children and adolescents
NEMO Paediatric group
Factsheet
Patient
nemo_fussyeating_2020.pdf
Mental Health
NSAPs
High protein/energy drinks (PDF, 36KB) (patient handout)
NEMO Nutrition Support Group
not eating
Clinician
Mental Health
NSAPs
High protein/energy food and snacks (PDF, 61KB) (patient handout)
NEMO Nutrition Support and Cancer Care Groups
Factsheet
Clinician
nemo,sugar,carbohydrate,cancer,nutrition
Nutritional Support
Approved Materials
High protein/high energy diet
NEMO Nutrition Support and Cancer Care Groups
Factsheet
Patient
nemo,sugar,carbohydrate,cancer,nutrition
Nutritional Support
Approved Materials
High protein/high energy diet for vegans
NEMO Nutrition Support Group
Factsheet
Patient
Nutritional Support , Cystic fibrosis
Approved Materials
High protein/high energy diet for vegetarians
NEMO Nutrition Support Group
Factsheet
Patient
Nutritional Support
Approved Materials
High protein/high energy drinks
NEMO Cancer Care and Nutrition Support Groups
Factsheet
Patient
Nutritional Support
Approved Materials
High protein/high energy eating and diabetes
NEMO Cancer Care and Nutrition Support Groups
Factsheet
Patient
Diabetes
Approved Materials
High protein/high energy eating and diabetes
NEMO Cancer Care and Nutrition Support Groups
Factsheet
Patient
Nutritional Support
Approved Materials
High protein/high energy recipes
NEMO Nutrition Support Group
Factsheet
Patient
Nutritional Support
Approved Materials
Home meal and grocery delivery options
NEMO Nutrition Support Group
Factsheet
Patient
Culturally tailored, low literacy, graphic resources
Good Start Fact Sheets (for Maori and Pacific Islander communities)
How to breastfeed
Good Start Program – Children's Health Queensland Hospital and Health Service
Patient
Cultural competence resources for clinicians and their work units
General Resources
How to choose culturally appropriate education resources: a guide for dietitians and nutritionists
This resource includes: Characteristics of culturally appropriate food and nutrition resources Characteristics of culturally inappropriate resources A tool to review resources What to do if no culturally appropriate resources are available.
Access & Capacity-building team, Metro South Health
Factsheet
Clinician
Paediatrics
General nutrition
How to Make Every Bite Count
Meat and Livestock Australia
Brochure
Patient
Promoting a healthy lifestyle
General Population
How to understand food labels
This resource provides information on how to read and understand nutrition information panels, ingredients lists and nutrition claims on packaged foods..
National Health and Medical Research Council and Department of Health
Patient
Aboriginal & Torres Strait Islander
Antenatal nutrition and infant feeding
How your body works – gestational diabetes
Queensland Government; Diabetes QLD
Brochure
Patient
Aboriginal & Torres Strait Islander
Diabetes
How your body works – gestational diabetes
Queensland Government; Diabetes QLD
Brochure
Patient
Weight Control
Approved Materials
Hunger level scale, the
NEMO Weight Management Group
Factsheet
Patient
Mental Health
Action based resources
Hypertension
NEMO Mental Health Group
Action based resources
Clinician
Mental Health
NSAPs
Hypertension (PDF, 46KB)
NEMO Mental Health Group
gaining weight, general
Clinician
Paediatrics
Diabetes
Hypoglycaemia
NEMO Paediatric group
Factsheet
Patient
Paediatrics
Fussy eaters - Fun not fuss with food
Importance of nutrition
Gold Coast Health
Factsheet
Patient
Fun not fuss, healthy eating, food textures, new foods, introducing new foods, children's health, children's eating habits, lumpy foods, pureed food, puree, chewing food, food safety for young children, soft food
Weight Control
Approved Materials
Importance of sleep for a healthy lifestyle
NEMO Weight Management Group
Factsheet
Patient
Promoting a healthy lifestyle
General Population
Importance of sleep for a healthy lifestyle
QH NEMO Weight management group
Patient
Mental Health
NSAPs
Increased appetite/overeating
NEMO Mental Health Group
gaining weight, takeaway, no food
Clinician
Mental Health
Action based resources
Increased appetite/overeating
NEMO Mental Health Group
Action based resources
Clinician
Paediatrics
Allergy/intolerance
Information about other adverse reactions in foods
Australasian Society of Clinical Immunology & Allergy (ASCIA)
Website
Patient
Eosinophilic oesophagitis, Food intolerance, Food protein induced enterocolitis syndrome (FPIES), Milk, mucus and cough
Feeds
Evidenced-Based Demand Management Toolkit
Intensive Care
FEEDS
Factsheet
Feeds
NEMO, FEEDS, Intensive Care
Nutritional Support
Evidenced-Based Demand Management Toolkit
Intensive Care
FEEDS
Factsheet
Clinician
Food service
Approved Materials
International Dysphagia Diet Standardisation Initiative
International Dysphagia Diet Standardisation Initiative (IDDSI)
Website
Clinician

Paediatrics

Cystic fibrosis

NEMO Paediatric Group

Factsheet

Patients

nemo,paediatrics,nutrition,cystic,fibrosis,child,growth,solids,introducing

Culturally tailored, low literacy, graphic resources
Healthy babies: introduction to solids (for African communities)
Introducing solids to your baby
Access & Capacity-building team, Metro South Health
Fact sheet
Patient
Mental Health
General
Introduction to the NEMO/MHIG website
A training PowerPoint to assist dietitians introduce and train their colleagues to use the NEMO mental health resources.
Queensland Health
Factsheet
Clinician
General
Vitamins, minerals and antioxidants
Iodine
Better Health Channel, VIC State Government
Factsheet
Patient
General
Vitamins, minerals and antioxidants
Iron
NEMO General Nutrition Group
Factsheet
Patient
Paediatrics
General nutrition
Iron for children
NEMO Paediatric group
Factsheet
Patient
nemo,paediatrics,children,iron,deficiency
Maternal Health
Patient education resources
Iron for pregnant women
NEMO Maternal Health group
Factsheet
Patient
Maternal Health
Patient education resources
Keeping Healthy with Gestational Diabetes (for Maori and Pacific Islander communities)
This resource was developed through extensive consultation with local community members
Access and Capacity-building Team, Metro South HHS
Factsheet
Patient
Renal
Approved Materials
Kidney disease - high energy eating
NEMO Renal group
Factsheet
Patient
Renal
Approved Materials
Kidney stones
NEMO Renal group
Factsheet
Patient
Allergy
Approved Materials
Label reading for food allergies
NEMO Allergy Group
Brochure
Patient
Gastroenterology
Approved Materials
Lactose intolerant/low lactose diet (PDF 84 kB)
NEMO Gastroenterology Group
Factsheet
Patient
Promoting a healthy lifestyle
Children and adolescents

LEAPS (Learning, eating, active play) resources
Resources for early years educators focused on integrating the National Healthy Eating and Physical Activity for Early Childhood Guidelines into daily activities in childcare and other early childhood education and care services (scroll down to bottom of page to access free resources)

NAQ Nutrition
Patient
Promoting a healthy lifestyle
Children and adolescents

LEAPS (Learning, eating, active play) training
Online professional development for early years educators focused on integrating the National Healthy Eating and Physical Activity for Early Childhood Guidelines into daily activities in childcare and other early childhood education and care services.

NAQ Nutrition
Patient
Food service
Approved Materials
Level 1 Slightly Thick Fluids
International Dysphagia Diet Standardisation Initiative (IDDSI)
Factsheet
Patient
Food service
Approved Materials
Level 2 – Mildly Thick Fluids
International Dysphagia Diet Standardisation Initiative (IDDSI)
Factsheet
Patient
Food service
Approved Materials
Level 3- Moderately Thick Fluids
International Dysphagia Diet Standardisation Initiative (IDDSI)
Factsheet
Patient
Food service
Approved Materials
Level 4 – Extremely Thick Fluids
International Dysphagia Diet Standardisation Initiative (IDDSI)
Factsheet
Patient
Mental Health
NSAPs
Limited budgeting skills (PDF, 47KB)
NEMO Mental Health Group
gaining weight, limited types, junk food, no equipment, not eating, no food, takeaway
Clinician
Mental Health
NSAPs
Limited cooking skills (patient handout)
NHMRC
no food, limited types, takeaway, food scraps, lose weight, nowhere store, junk food, not eating
Clinician
Mental Health
NSAPs
Limited food hygiene knowledge (PDF, 32KB)
NEMO Mental Health & NEMO Cancer Care
no equipment
Clinician
NEMO,dietsheet,factsheet,diet,nutrition,food,hygiene,mental,health NEMO,dietsheet,factsheet,diet,nutrition,food,hygiene,mental,health
Cancer Care
Post treatment
Living well after cancer
Cancer Council NSW
Website
Patient
Nutritional Support
Approved Materials
Loss of appetite
NEMO Cancer Care Group
Factsheet
Patient
Cancer Care
Side effects
Loss of appetite
NEMO Cancer Care Group
Factsheet
Patient
Gastroenterology
Approved Materials
Low fat diet
NEMO Gastroenterology Group
Factsheet
Patient
Gastroenterology
Approved Materials
Low fibre diet (PDF 44 kB)
NEMO Gastroenterology Group
Factsheet
Patient
Mental Health
NSAPs
Low income (PDF, 47KB)
NEMO Mental Health Group
no food, lose weight, not eating
Clinician
Renal, Stroke & Neurology
Approved Materials
Low salt diet
NEMO Renal group
Factsheet
Patient
"renal,nutrition,diet,education,kidney,nemo,material,low,reduced,salt,sodium,dialysis"
Mental Health
Approved Materials
Low Tyramine Diet (Low Monoamine Oxidase Inhibitor (MAOI) Diet
NEMO Cancer Care Group
Patient handouts
Patient
Cancer Care
Side effects
Low Tyramine Diet
This resource is for those that take certain medications called mono-amine oxidase inhibitors
NEMO Cancer Care Group
Factsheet
Patient
Nutritional Support
Approved Materials
Making the most of nutrition supplements
NEMO Nutrition Support Group
Factsheet
Patient
Feeds
Evidenced-Based Demand Management Toolkit
Malnutrition
FEEDS
Factsheet
Feeds
Nutritional Support
Evidenced-Based Demand Management Toolkit
Malnutrition
FEEDS
Factsheet
Clinician
Nutritional Support
Nutrition Screening
Malnutrition action flowchart
Banks, M
Factsheet
Clinician
Nutritional Support
In-service Materials
Malnutrition in-service for nursing, medical and allied health staff
NEMO Nutrition Support group
Factsheet
Clinician
Nutritional Support
Nutrition Screening
Malnutrition screening and assessment tools-comparison guide
NEMO Nutrition Support Group
Factsheet
Clinician
Nutritional Support
Nutrition Screening
Malnutrition screening tool (MST)
Ferguson M, Capra S, Bauer J, Banks M 1999
Factsheet
Clinician
Nutritional Support
Nutrition Screening
Malnutrition universal screening tool (MUST)
See Bapen for further information on the tool.
Malnutrition Advisory Group, BAPEN. 2003
Tool
Clinician
malnutrition, screening, tool, obese, undernutrition
Paediatrics
Fussy eaters - Fun not fuss with food
Managing behaviour
Gold Coast Health
Factsheet
Patient
Fun not fuss, healthy eating, meal time, problem eating, difficult behaviour, meal time strategies, food refusal, behaviour management, tips for successful meal times, family meals
Maternal Health
Patient education resources
Managing morning sickness
NEMO Maternal Health group
Factsheet
Patient
Paediatrics
Renal
Managing potassium for children and adolescents
NEMO Paediatric group
Factsheet
Patient
Culturally tailored translated resources
Samoan clinical dietetic resources for renal failure and heart disease
Masima (salt) information for people with heart disease
Access & Capacity-building team, Metro South Health in partnership with Logan Hospital dietitians
Factsheet
Patient
Culturally tailored translated resources
Samoan clinical dietetic resources for renal failure and heart disease
Masima (salt) information for people with heart disease (translated)
Access & Capacity-building team, Metro South Health in partnership with Logan Hospital dietitians
Factsheet
Patient
Culturally tailored translated resources
Samoan clinical dietetic resources for renal failure and heart disease
Masima (salt) information for people with kidney disease
Access & Capacity-building team, Metro South Health in partnership with Logan Hospital dietitians
Factsheet
Patient
Culturally tailored translated resources
Samoan clinical dietetic resources for renal failure and heart disease
Masima (salt) information for people with kidney disease (translated)
Access & Capacity-building team, Metro South Health in partnership with Logan Hospital dietitians
Factsheet
Patient
Feeds
Evidenced-Based Demand Management Toolkit
Maternity
FEEDS
Factsheet
Feeds
Maternal Health
Evidenced-Based Demand Management Toolkit
Maternity
FEEDS
Factsheet
Clinician
Weight Control
Approved Materials
Meal planning and preparation for healthy eating at home
NEMO Weight Management Group
Factsheet
Patient
Food service
Approved Materials
Meal Quality Audit Tool
Banks M, Hannan-Jones M, Ross L, Buckley A, Ellick J, Young A. Measuring the quality of hospital food services: Development and reliability of a Meal Quality Audit Tool. Nutrition and Dietetics 2017; 74: 147-57
Dr Merrilyn Banks
Factsheet
Clinician
Mental Health
References
Measure Up. Australian Government. (2009). How do I measure myself? Accessed 28 July 2013
Weight management
Clinician
Cardiovascular disease
Approved Materials
Mediterranean diet
NEMO Cardiovascular Group
Factsheet
Patient
Maternal Health
Patient education resources
Mercury
Food Standards Australia & New Zealand
Factsheet
Patient
Allergy
Approved Materials
Milk Allergen
Reproduced by permission
Copyright Food Standards Australia New Zealand
Brochure
Patient
Texture Modification
Approved Materials
Minced and moist diet - Texture B
NEMO Texture Modification Group
Factsheet
Patient
Nutritional Support
Nutrition assessment
Mini nutritional assessment (MNA)
See the MNA Elderly site for further information on the tool.
Guigoz Y et al. 1994
Factsheet
Clinician
Gastroenterology
Approved Materials
Modified fibre diet for the prevention of bowel obstruction

(PDF 719 kB)

NEMO Gastroenterology Group
Factsheet
Patient
nemo,gastro,bowel,obstruction,SBO,LBO,stricture,fibre,fiber,modified,diet,residue
Culturally tailored, low literacy, graphic resources
Good Start Fact Sheets (for Maori and Pacific Islander communities)
Morning sickness
Good Start Program – Children's Health Queensland Hospital and Health Service
Patient
General
Physical activity resources
Move - Healther. Happier.
Queensland Government
Website
Patient
Move, Healthier, Happier
Promoting a healthy lifestyle
General Population
Move - Healthier. Happier
Queensland Government
Website
Patient
Paediatrics
Fussy eaters - Fun not fuss with food
My child doesn't eat enough!
Gold Coast Health
Factsheet
Patient
Fun not fuss, healthy eating, food refusal, food habits, children's health, healthy snacks, healthy meals, meal refusal, child not eating enough, encouraging child to eat
Eating disorders
Approved Materials
National Eating Disorder Collaboration (NEDC)
NEDC has developed a range of professional resources to support the prevention, identification, medical management and referral of patients with eating disorders.
National Eating Disorder Collaboration (NEDC)
Website
Patient
Promoting a healthy lifestyle
Children and adolescents
National Health and Medical Research Council (NHMRC) Clinical Practice Guidelines for the Management of Overweight and Obesity in Adults, Infants and Children (2013): guide and assist clinicians to improve health outcomes for overweight and obese adults, adolescents and children.
National Health and Medical Research Council
Clinician
Mental Health
References
National Health and Medical Research Council. (2013). Australian Guide to Healthy Eating. Canberra: National Health and Medical Research Council. Accessed 1st August 2019
Assessing a consumer's diet
Clinician
Mental Health
References
National Health and Medical Research Council. (2013). Australian Dietary Guidelines. Canberra: National Health and Medical Research Council. Accessed 18 October 2013
Healthy shopping/eating on a budget
Clinician
Mental Health
References
National Health and Medical Research Council. (2013). Clinical practice guidelines for the management of overweight and obesity in adults, adolescents and children in Australia. Melbourne: National Health and Medical Research Council.
Weight management
Clinician
Promoting a healthy lifestyle
General Population
National Health Direct (Healthy Eating) portal
The National Health Direct portal provides research, resources and tools for health practitioners as well as patients, including in the area of overweight and obesity.
Department of Health
Patient
Promoting a healthy lifestyle
General Population
National Health Star Rating
is a quick and easy way to compare the nutritional profile of similar packaged foods. The national public awareness Health Star Rating campaign promotes the use of front of pack health stars on packaged foods. The Health Star Rating system is voluntary for the food industry.
Australian, state and territory governments, and developed in partnership with industry and public health and consumer groups.
Patient
Promoting a healthy lifestyle
General Population
National Healthy Weight Guide – Helping Hand and Getting Support
Department of Health
Patient
Promoting a healthy lifestyle
General Population
National Healthy Weight Guide is a useful resource for the general Australian public and provides background information on healthy weight issues and is a practical tool to assist children, adults and communities in achieving and maintaining a healthy weight.
Department of Health
Patient
Nutritional Support
Approved Materials
Nausea and vomiting
NEMO Cancer Care Group
Factsheet
Patient
Cancer Care
Side effects
Nausea and vomiting
NEMO Cancer Care Group
Factsheet
Patient
Facilitator Support
Approved Materials
NEMO PowerPoint template
Nutrition Education Materials Online (NEMO)
Factsheet
Clinician
Facilitator Support
Approved Materials
NEMO resource development and publishing guidelines
Nutrition Education Materials Online (NEMO)
Factsheet
Clinician
Facilitator Support
Approved Materials
NEMO resource template
Nutrition Education Materials Online (NEMO)
Factsheet
Clinician
Renal
Approved Materials
Nephrotic Syndrome
NEMO Renal group
Factsheet
Patient
Maternal Health
Clinician resources
NHMRC Pregnancy Care Guidelines 2019
Department pf Health
Guidelines
Clinician
Mental Health
References
NHMRC. (2009). Australian Guidelines to Reduce Health Risks from Drinking Alcohol. Accessed 25 August 2013
Hepatitis C
Clinician
Mental Health
NSAPs
No confidence in shopping (patient handout)
NHMRC
takeaway, no food, no equipment, limited types, lose weight, not eating, junk food
Clinician
Nutritional Support
Approved Materials
Nourishing convenience foods
NEMO Nutrition Support Group
Factsheet
Patient
Renal
Approved Materials
Nutrition after a kidney transplant
NEMO Renal group
Factsheet
Patient
Gastroenterology
Approved Materials
Nutrition after a Whipple's procedure (PDF 130 kB)
NEMO Gastroenterology Group
Factsheet
Patient
Cancer Care
Post Treatment
Nutrition after cancer treatment
NEMO Cancer Care Group
Factsheet
Patient
Gastroenterology
Approved Materials
Nutrition after fundoplication surgery (PDF 773 kB)
NEMO Gastroenterology Group
Factsheet
Patient
Gastroenterology
Approved Materials
Nutrition after oesophagectomy (PDF 792 kB)
NEMO Gastroenterology Group
Factsheet
Patient
Cancer Care
General resources
Nutrition and cancer
Cancer Council Australia
Factsheet
Patient
Cancer Care
General resources
Nutrition and neuroendocrine tumours
Unicorn Foundation
Factsheet
Patient
Cancer Care
General resources
Nutrition and Physical activity resources for health professionalsThis resource provides links to Cancer Council position statements on different nutritional factors and cancer risk.
Cancer Council Australia
Website
Clinician
Nutritional Support
Approved Materials
Nutrition and wound healing
NEMO Nutrition Support Group
Factsheet
Patient
Paediatrics
Diabetes
Nutrition for children with Type 1 Diabetes
NEMO Paediatric group
Factsheet
Patient
Aboriginal & Torres Strait Islander
Diabetes
Nutrition for diabetes in pregnancy
Healthy Living NT
Brochure
Patient
Aboriginal & Torres Strait Islander
Antenatal nutrition and infant feeding
Nutrition for diabetes in pregnancy
Healthy Living NT
Brochure
Patient
Cystic fibrosis
Evidence Based Guidelines
Nutrition Guidelines for Cystic Fribrosis in Australia and New Zealand 2017
The Thoracic Society
Evidence Based Guidelines
Clinician
Gastroenterology
Approved Materials
Nutrition in chronic liver disease (long) (PDF 239 kB)
NEMO Gastroenterology Group
Factsheet
Patient
Gastroenterology
Approved Materials
Nutrition in chronic liver disease (short) (PDF 767 kB)
NEMO Gastroenterology Group
Factsheet
Patient
Nutritional Support
Approved Materials
Nutrition in chronic liver disease
NEMO Gastroenterology group
Factsheet
Patient
Gastroenterology
Approved Materials
Nutrition in inflammatory bowel disease
NEMO Gastroenterology Group
Factsheet
Patient
nemo,gastro,inflammatory,bowel,disease,IBD,crohn's,ulcerative,colitis,nutrition,diet
Gastroenterology
Approved Materials
Nutrition in non-alcoholic fatty liver disease
NEMO Gastroenterology Group
Factsheet
Patient
Cancer Care
General resources
Nutrition in palliative care (PDF 83 kB)
NEMO Cancer Care Group
Factsheet
Patient
Gastroenterology
Approved Materials
Nutrition post gastrectomy (PDF 56 kB)
NEMO Gastroenterology Group
Factsheet
Patient
Nutritional Support
Nutrition Screening
Nutrition risk screening 2002 (NRS 2002)
Kondrup et al. 2003
Factsheet
Clinician
Food service
Approved Materials
Nutrition Standards 2018 Gap Analysis Tool
Statewide Foodservices, QLD
Factsheet
Clinician
nemo,foodservice,nutrition,standards,gap,analysis
Renal
Approved Materials
Nutriton and Kidney Failure - Translated Resources
NEMO Renal group
Factsheet
Patient
Feeds
Evidenced-Based Demand Management Toolkit
Obesity
FEEDS
Factsheet
Feeds

NEMO, FEEDS, nutritional management Obesity

Weight Control
Evidenced-Based Demand Management Toolkit
Obesity
FEEDS
Factsheet
Clinician

NEMO, FEEDS, nutritional management Obesity

Cancer Care
General resources
Oncology resource guide to Dietitians
This resource is designed for community and private practice dietiticians.
Cancer Council Victoria
Factsheet
Clinician
Oncology Resource Guide, Dietitians, patients
Gastroenterology
Approved Materials
Order form for low FODMAP diet booklet
NEMO Gastroenterology Group
Factsheet
Patient
Mental Health
NSAPs
Overweight/ obesity (PDF, 53KB)
NEMO Mental Health Group
general
Clinician
Paediatrics
General nutrition
Paediatric nutrition screen tool
NEMO Paediatric group
Factsheet
Clinician
Paediatrics
Aboriginal and Torres Strait Islander
Paediatric resources for Aboriginal and Torres Strait Islander children
NEMO Aboriginal and Torres Strait Islander Group
Factsheet
Patient
Cancer Care
Side effects
Painful eating and swallowing
NEMO Cancer Care Group
Factsheet
Patient
Paediatrics
Nutrition support
Palliative care - nutrition for children
NEMO Paediatric group
Factsheet
Patient
Cystic fibrosis
Approved Materials
Pancreatic enzyme replacement therapy (PERT) for adults with cystic fibrosis
NEMO Cystic Fibrosis Group
Factsheet
Patient
Paediatrics
Cystic fibrosis
Pancreatic enzyme replacement therapy (PERT) for children and adolescents with cystic fibrosis
NEMO Paediatric group
Factsheet
Patient
nemo,paediatrics,creon pert,enzyme,pancreatic,insufficient
Gastroenterology
Approved Materials
Pancreatic enzyme replacement therapy (PDF 769 kB)
NEMO Gastroenterology Group
Factsheet
Patient
Promoting a healthy lifestyle
Children and adolescents
PANOSH (Physical Activity and Nutrition Out of School Hours Care Program)
Physical Activity and Nutrition Out of School Hours Care Program (PANOSH) resources assisting Outside School Hours Care services to provide healthy and affordable food choices, and to keep children active during afternoon and holidays.
Queensland Health
Patient
Mental Health
References
Papanikolaou, Y., Palmer, H., Binns, MA., Jenkins, DJA., Greenwood, CE. (2006). Better cognitive performance following a low-glycaemic-index compared with high-glycaemic-index carbohydrate meal in adults with type 2 diabetes. Diabetologia, 49: 855-862.
Glycemic Index
Clinician
Nutritional Support
Enteral/Enteral/ParenteralParenteral
Parenteral Nutrition
NEMO Nutrition Support Group
Factsheet
Patient
Renal
Approved Materials
Phosphate
NEMO Renal group
Factsheet
Patient
Culturally tailored, low literacy, graphic resources
Good Start Fact Sheets (for Maori and Pacific Islander communities)
Physical activity for the family
Good Start Program – Children's Health Queensland Hospital and Health Service
Patient
Nutritional Support
Approved Materials
Pictoral guide to high protein high energy foods
NEMO Nutrition Support Group
Factsheet
Patient
Weight Control
Approved Materials
Plating it up: the portion guide
Baker Heart & Diabetes Institute
Guideline
Patient
Facilitator Support
Approved Materials
Policies & Standards
Nutrition Education Materials Online (NEMO)
Website
Clinician
Standards,Electronic Publishing,Metadata,publishing,legislation,Guidelines,intellectual property
Mental Health
NSAPs
Poor appetite
NEMO Mental Health Group
lose weight, no food, not eating
Clinician
Mental Health
Action based resources
Poor appetite
NEMO Mental Health Group
Action based resources
Clinician
Mental Health
NSAPs
Poor knowledge of 'healthy' take-away options (PDF, 42KB) (patient handout)
NEMO Mental Health Group
not eating, excess drinks, no food, gaining weight, junk food, lose weight, takeaway
Clinician
Mental Health
NSAPs
Poor meal time habits (patient handout)
NHMRC
takeaway, no food, food scraps, limited types, lose weight, not eating, gaining weight, excess drinks, nowhere store, junk food, no energy
Clinician
Mental Health
NSAPs
Poor nutrition knowledge (PDF, 48KB)
NEMO Mental Health Group
no food, lose weight, sore mouth, excess drinks, limited types, no energy, gaining weight, not eating
Clinician
Renal
Approved Materials
Potassium - simple
NEMO Renal group
Factsheet
Patient
Renal
Approved Materials
Potassium - tables
NEMO Renal group
Factsheet
Patient
Renal
Approved Materials
Potassium in fruit
NEMO Renal group
Factsheet
Patient
Renal
Approved Materials
Potassium in vegetables
NEMO Renal group
Factsheet
Patient
Mental Health
Approved Materials
Practical advice about each of the food groups
NHMRC
Patient handouts
Patient
Renal
Approved Materials
Pre-dialysis group education talk
NEMO Renal group
Factsheet
Patient
Diabetes
Approved Materials
Pregnancy and Diabetes
NEMO Aboriginal and Torres Strait Islander Group
Factsheet
Patient
Maternal Health
Patient education resources
Pregnancy weight gain chart for BMI < 25kg/m2
NEMO Maternal Health group
Factsheet
Patient
Maternal Health
Patient education resources
Pregnancy weight gain chart for BMI > 25kg/m2
NEMO Maternal Health group
Factsheet
Patient
Maternal Health
Patient education resources
Pregnancy weight gain chart for twin/triplet pregnancies for BMI less than 25 kgm2
NEMO Maternal Health group
Factsheet
Patient
Maternal Health
Patient education resources
Pregnancy weight gain chart for twin/triplet pregnancies for BMI more than 25 kgm2
NEMO Maternal Health group
Factsheet
Patient
Cancer Care
Side effects
Preparing to eat well during radiotherapy to the head and neck area
NEMO Cancer Care Group
Factsheet
Patient
NEMO,head,neck,cancer,radiotherapy,radiation,chemoradiation,chemoradiotherapy,side,effects,nutrition
General
Promoting a healthy lifestyle
Promoting a healthy lifestyle
Queensland Government
Website
Patient
Paediatrics
General nutrition
Promoting a healthy lifestyle
Nutrition and physical activity guidelines for children and adolescents
Queensland Government
Website
Patient
Aboriginal & Torres Strait Islander
Cultural capability
Protocols for the use of 'Aboriginal' and 'Torres Strait Islander'
Queensland Health
Handout
Clinician
Cultural competence resources for clinicians and their work units
General Resources
Providing culturally responsive dietetic services: a self assessment tool for clinicians
This self assessment tool focuses on values, attitudes and awareness, work practices, communication, training, quality improvement and research. It provides strategies to improve cultural competence for each focus area.
Access & Capacity-building team, Metro South Health
Factsheet
Clinician
Cultural competence resources for clinicians and their work units
General Resources
Providing culturally responsive dietetic services: an organisational assessment tool
This resource was developed for dietetic departments. It links culturally appropriate services with government policy, best practice guidelines and hospital accreditation. The tool is based on a number of generic tools, but uses the Equitable and accessible care framework (multicultural version) to focus on five key areas; inclusive systems and environments, capable and informed staff, effective communication, consumer engagement, and partnerships and healthy communities. Areas of improvement can be mapped and added to quality improvement and business plans.
Access & Capacity-building team, Metro South Health
Factsheet
Clinician
Eating disorders
Approved Materials
Queensland Eating Disorder Service
The Queensland Eating Disorder Service (QuEDS), formerly known as the Eating Disorder Outreach Service (EDOS), provides assessment, care and treatment for people and their families affected by eating disorders.
QuEDS
Website
Patient, Clinician
Food service
Approved Materials
Queensland Health Nutrition Standards for Meals and Menus 2018
Statewide Foodservices, Queensland Health
Factsheet
Clinician
Mental Health
References
Queensland Health. (2002). Food Safety Matters. Accessed 15 January 2016
Food safety
Clinician
Mental Health
Approved Materials
Quick and easy meals
NHMRC
Patient handouts
Patient
Nutritional Support
Approved Materials
Quick tips for a High Protein High Energy diet
NEMO Cancer Care and Nutrition Support Groups
Factsheet
Patient
Diabetes
Approved Materials
Reading food labels
NEMO Diabetes Group
Factsheet
Patient
Culturally tailored, low literacy, graphic resources
General Resources
Ready reckoner of common Samoan food
This resource is free to download
Access & Capacity-building team, Metro South Health
Factsheet
Patient
Paediatrics
Approved Materials
Recipes for kids Comments: Free to download after registering an account.
Foodbank Western Australia
Factsheet
Clinician
Promoting, healthy, lifestyle, cooking, health promotion, nutrition, nemo, nutritionist, public health, community, health, families, children, kids, schools, recipes
Cancer Care
Prevention
Reduce your risk
Steps to reduce your cancer risk
Cancer Council Australia
Website
Patient
prevent cancer, reduce, risk, smoking, sun smart, limiting alcohol, diet, exercise
General
General health resources
Reduce your risk: New national guidelines for alcohol consumption
Department of Health, Australian Government
Brochure
Patient
alcohol abuse; alcohol drinking; australia; health promotion; policy; prevention and control; projects, reduce, risk, alcohol consumption
Paediatrics
Renal
Reducing salt in children and adolescents
NEMO Paediatric group
Factsheet
Patient
Cardiovascular disease
Approved Materials
Reducing salt intake with heart failure
NEMO Cardiovascular Group
Factsheet
Patient
Feeds
Evidenced-Based Demand Management Toolkit
Renal
FEEDS
Factsheet
Feeds
Renal
Evidenced-Based Demand Management Toolkit
Renal
FEEDS
Factsheet

Clinician

Renal
Approved Materials
Renal diet and constipation
NEMO Renal group
Factsheet
Patient
Food service
Approved Materials
Resident Foodservice Satisfaction Questionnaire (short version)
Wright O, Capra S, Connelly L. Foodservice satisfaction domains in geriatrics, rehabilitation and aged care. Journal of Nutrition, Health and Aging, 2010; 14: 775–780.
Dr Olivia Wright
Factsheet
Clinician
Food service
Approved Materials
Resident Foodservice Satisfaction Questionnaire
Wright O, Capra S, Connelly L. Foodservice satisfaction domains in geriatrics, rehabilitation and aged care. Journal of Nutrition, Health and Aging, 2010; 14: 775–780.
Dr Olivia Wright
Factsheet
Clinician
Feeds
Evidenced-Based Demand Management Toolkit
Respiratory
FEEDS
Factsheet
Feeds
Cystic fibrosis
Evidenced-Based Demand Management Toolkit
Respiratory
FEEDS
Factsheet
Clinician
Gastroenterology
Approved Materials
RPAH Elimination Diet information
Royal Prince Alfred Hospital Allergy Unit
Factsheet
Patient
Allergy
Approved Materials
RPAH Elimination Diet Information Contains information about salicylates, amines and glutamates as well as an introduction to the RPAH Elimination Diet.
RPAH Allergy Unit
Website
Patient
Cancer Care
General resources
Safe eating for poor immune function
NEMO Cancer Care Group
Factsheet
Patient
Safe eating, cancer, immune, immunosuppression, immunosuppressed, low listeria
Cystic fibrosis
Approved Materials
Salt replacement therapy and cystic fibrosis
NEMO Cystic Fibrosis Group
Factsheet
Patient
Paediatrics
Cystic fibrosis
Salt replacement therapy for children and adolescents with cystic fibrosis
NEMO Paediatric group
Factsheet
Patient
Nutritional Support
Nutrition assessment
Scored Patient-Generated Subjective Global Assessment (PG-SGA) Website, the
Comment: Resources and references to assist in completing the PG-SGA including the PG-SGA hints sheet
PT Global
Website
Clinician
Innovation, nutritional care, PG-SGA, Pt-Global Platform, nutritional assessment
Renal
Sodium screening tools
Scored Sodium Questionnaire – Screening Form (SSQ-SF)
Development and Evaluation of a Scored Sodium Questionnaire–Screening Form for Kidney Disease Patients. Journal of Renal Nutrition, 26(3), 159-167.
Ross, L., Chong, S. H., Mason, B., & Healy, H. (2016).
Tool
Clinician
Renal
Sodium screening tools
Scored Sodium Questionnaire (SSQ)
Development and validation of a dietary screening tool for high sodium consumption in Australian renal patients. Journal of Renal Nutrition, 24(2), 123-134. e123.
Mason, B., Ross, L., Gill, E., Healy, H., Juffs, P., & Kark, A. (2014)
Tool
Clinician
General
Vitamins, minerals and antioxidants
Scurvy (vitamin C deficiency)
Better Health Channel, VIC State Government
Factsheet
Patient
Weight Control
Approved Materials
Self monitoring for a healthy lifestyle
NEMO Weight Management Group
Factsheet
Patient
Allergy
Approved Materials
Sesame Allergen
Reproduced by permission
Copyright Food Standards Australia New Zealand
Brochure
Patient
Mental Health
NSAPs
Sick/ poor appetite (PDF, 46KB)
NEMO Mental Health Group
no food, lose weight, no energy, not eating, sore mouth
Clinician
Nutritional Support
Approved Materials
SIMPLE Malnutrition Models of Care resources
SIMPLE Project Team
Website
Clinician

SIMPLE, approach, Malnutrition, Models, Care, resources

Renal
Approved Materials
Simple swaps to eat less sodium (salt)
NEMO Renal group
Factsheet
Patient
Promoting a healthy lifestyle
Healthy food supply in schools, sport clubs and health care facilities

Smart Choices Healthy Food and Drink Supply Strategy
Smart Choices Healthy Food and Drink Supply Strategy provide guidelines for healthy food and drink choices in Queensland schools.

Queensland Government
Patient
Texture Modification
Approved Materials
Smooth pureed diet - Texture C
NEMO Texture Modification Group
Factsheet
Patient
Cancer Care
Side effects
Snack Ideas on a Texture Modified Diet
NEMO Cancer Care Group
Factsheet
Patient
Renal
Approved Materials
Snack suggestions for renal patients
NEMO Renal group
Factsheet
Patient
Texture Modification
Approved Materials
Soft diet - Texture A
NEMO Texture Modification Group
Factsheet
Patient
Allergy
Approved Materials
Soy Allergen
Reproduced by permission
Copyright Food Standards Australia New Zealand
Brochure
Patient
Clinician
Prevention
Soy food, phytooestrogens and cancer
Cancer Council Australia
Website
Clinician
Cancer Care
Evidence based guidelines
Soy food, phyto-oestrogens and cancer – Cancer Council Australia
This resource provides the Cancer Council's position statement on Soy, phyto-oestrogens and cancer prevention.
Cancer Council Australia
Wedsite
Clinician
Cystic fibrosis
Approved Materials
Sports nutrition and cystic fibrosis
NEMO Cystic Fibrosis Group
Factsheet
Patient
Paediatrics
Infant nutrition
Starting solids for preterm babies
NEMO Paediatric group
Factsheet
Patient
Stroke & Neurology
Approved Materials
Stroke
FEEDS
Factsheet
feeds
NEMO, FEEDS, nutritional management Stroke
Culturally tailored translated resources
Samoan clinical dietetic resources for renal failure and heart disease
Suavai (fluid) information for people with heart disease
Access & Capacity-building team, Metro South Health in partnership with Logan Hospital dietitians
Factsheet
Patient
Culturally tailored translated resources
Samoan clinical dietetic resources for renal failure and heart disease
Suavai (fluid) information for people with heart disease (translated)
Access & Capacity-building team, Metro South Health in partnership with Logan Hospital dietitians
Factsheet
Patient
Culturally tailored translated resources
Samoan clinical dietetic resources for renal failure and heart disease
Suavai (fluid) information for people with kidney disease
Access & Capacity-building team, Metro South Health in partnership with Logan Hospital dietitians
Factsheet
Patient
Culturally tailored translated resources
Samoan clinical dietetic resources for renal failure and heart disease
Suavai (fluid) information for people with kidney disease (translated)
Access & Capacity-building team, Metro South Health in partnership with Logan Hospital dietitians
Factsheet
Patient
Feeds
Evidenced-Based Demand Management Toolkit
Subacute Care
FEEDS
Factsheet
Feeds
Nutritional Support
Evidenced-Based Demand Management Toolkit
Subacute Care
FEEDS
Factsheet
Clinician
Nutritional Support
Nutrition assessment
Subjective global assessment (SGA)
Detsky AS et al. 1987
Factsheet
Clinician
Nutritional Support
Nutrition assessment
Subjective Global Assessment (SGA) DVD
Queensland Health - Royal Brisbane and Womens Hospital
Factsheet
Clinician
Promoting a healthy lifestyle
Other target groups
Sugary Drinks Proper No Good - Drink More Water Youfla
'Sugary Drinks Proper No Good - Drink More Water Youfla' initiative for remote Aboriginal and Torres Strait Islander communities
Apunipima Cape York Health Council
Patient
Promoting a healthy lifestyle
Approved Materials
Superhero Foods Nutrition Comments: Superhero Foods Nutrition program has a focus on improving the healthy eating behaviours of school-aged children. The website includes a range of education resources for children, families and schools.
Foodbank Western Australia
Factsheet
Clinician
Promoting, healthy, lifestyle, cooking, health promotion, nutrition, nemo, nutritionist, public health, community, health, families, children, kids, schools, recipes
Cancer Care
General resources
Taste and Smell Changes-Clinicians Guide
eviQ
Website
Clinician
Culturally tailored, low literacy, graphic resources
Good Start Fact Sheets (for Maori and Pacific Islander communities)
Testing for gestational diabetes
Good Start Program – Children's Health Queensland Hospital and Health Service
Patient
Texture Modification
Approved Materials
Thickened fluids diet
NEMO Texture Modification Group
Factsheet
Patient
Culturally tailored, low literacy, graphic resources
Healthy babies: introduction to solids (for African communities)
Time to start solids for your baby
Access & Capacity-building team, Metro South Health
Illustrated easy reader
Patient
Culturally tailored, low literacy, graphic resources
Healthy babies: introduction to solids (for African communities)
Time to start solids for your baby
Access & Capacity-building team, Metro South Health
Poster
Patient
Culturally tailored, low literacy, graphic resources
Healthy babies: introduction to solids (for African communities)
Time to start solids for your baby
Access & Capacity-building team, Metro South Health
Brochure
Patient
Culturally tailored, low literacy, graphic resources
Healthy babies: introduction to solids (for African communities)
Time to start solids for your baby – iron-rich foods
Access & Capacity-building team, Metro South Health
Fact sheet
Patient
Mental Health
Approved Materials
Tips for eating well
NHMRC
Patient handouts
Patient
Diabetes
Approved Materials
Treating hypoglycaemia or 'hypos'
NEMO Diabetes Group
Factsheet
Patient
Diabetes
Approved Materials
Treating hypoglycaemia or 'hypos' (insulin pump)
NEMO Diabetes Group
Factsheet
Patient
Allergy
Approved Materials
Tree Nuts Allergen
Reproduced by permission
Copyright Food Standards Australia New Zealand
Brochure
Patient
Cancer Care
General resources
Tube Feeding Options for Patients with Head and Neck Cancer undergoing Radiotherapy
NEMO Cancer care group
Factsheet
Patient
nemo,tube feeding,nutrition,malnutrition
Diabetes
Approved Materials
Type 1 diabetes and exercise
NEMO Diabetes Group
Factsheet
Patient
Diabetes
Approved Materials
Understanding 10g carbohydrate portion
NEMO Diabetes Group
Factsheet
Patient
Diabetes
Approved Materials
Understanding 10g carbohydrate portion in gluten free foods
NEMO Diabetes Group
Factsheet
Patient
Diabetes
Approved Materials
Understanding 15g carbohydrate portion
NEMO Diabetes Group
Factsheet
Patient
Diabetes
Approved Materials
Understanding 15g carbohydrate portion in gluten free foods
NEMO Diabetes Group
Factsheet
Patient
Cancer Care
General resources
Understanding complementary therapies
Cancer Council
Factsheet
Patient
cancer, treatment, complementary, therapies
Cancer Care
General resources
Understanding Malnutrition and Cancer
Cancer Council Victoria
Factsheet
Patient
Weight Control
Approved Materials
Understanding Portion Sizes
NEMO Weight Management Group
Factsheet
Patient
Cancer Care
General resources
Understanding Taste and Smell Changes
Cancer Council Victoria
Factsheet
Patient
Mental Health
References
University of Sydney. (2012). About Glycemic Index. Accessed 03 July 2013, the
Glycemic Index
Clinician
Mental Health
References
University of Sydney. Make Healthy Choices Easier. p. 1-7. Accessed 30 August 2013, the
Glycemic Index
Clinician
Allergy
Approved Materials
Unorthodox testing and treatment for allergic disorders
Australasian Society of Clinical Immunology and Allergy
Website
Patient
Cancer Care
Evidence based guidelines
Updated evidence based practice guidelines for the nutritional management of patients receiving radiation therapy and/or chemotherapy, Nutrition & Dietetics, 65: 1–20
Isenring, E., Zabel, R., Bannister, M., Brown, T., Findaly, M., Kiss, N., Loeliger, J., Johnstone, C., Camilleri, B., Davidson, W., Hill, J., and Bauer, J.
Nutrition & Dietetics
Guideline
Clinician
chemotherapy, evidence-based guidelines, nutrition, oncology, radiation therapy, radiotherapy.
Nutritional Support
Nutrition assessment
Using Body Mass Index
NEMO Nutrition Support group
Factsheet
Clinician
Eating disorders
Approved Materials
Victorian Centre of Excellence in Eating Disorders (CEED), the
CEED is a Victoria based state-wide program committed to the provision of quality services to those with eating disorders and their families.
The Victorian Centre of Excellence in Eating Disorders
Factsheet
Patient, Clinician
General
Vitamins, minerals and antioxidants
Vitamin and mineral supplements
Better Health Channel, VIC State Government
Factsheet
Patient
General
Vitamins, minerals and antioxidants
Vitamin B
Better Health Channel, VIC State Government
Factsheet
Patient
General
Vitamins, minerals and antioxidants
Vitamin D
Osteoporosis Australia
Factsheet
Patient
Paediatrics
Cystic fibrosis
Vitamin supplementation and cystic fibrosis
NEMO Paediatric group
Factsheet
Patient
nemo,cf,cystic fibrosis,nutrition,vitamin,supplementation,fat soluble
Cystic fibrosis
Approved Materials
Vitamin supplementation and cystic fibrosis (adults)
NEMO Cystic Fibrosis Group
Factsheet
Patient
General
Vitamins, minerals and antioxidants
Vitamins - common misconceptions
Better Health Channel, VIC State Government
Factsheet
Patient
Mental Health
Action based resources
Weight management
NEMO Mental Health Group
Action based resources
Clinician
Diabetes
Approved Materials
What happens to your BGL when you exercise?
NEMO Diabetes Group
Factsheet
Patient
Allergy
Approved Materials
Wheat Allergen
Reproduced by permission
Copyright Food Standards Australia New Zealand
Brochure
Patient
Mental Health
References
Wilkinson, S. & Himstedt, K. (2008) Establishing an innovative model of nutrition and dietetic care for a mental health service through collaboration with non-nutrition health care workers. Nutrition & Dietetics, 65 (4), 279-283.
Overall format of decision tool and resources
Clinician
Feeds
Evidenced-Based Demand Management Toolkit
Wounds
FEEDS
Factsheet
Feeds
Nutritional Support
Evidenced-Based Demand Management Toolkit
Wounds
FEEDS
Factsheet
Clinician
Category
Sub-category
Title
Author
Type
Audience
Keywords
Last updated: 4 April 2019