CPCRE/PEPA Education
1 Nov 2019. Dying to Yarn (formerly Make Dying Deadly) - about palliative care, for Aboriginal and Torres Strait Islander Health Workers.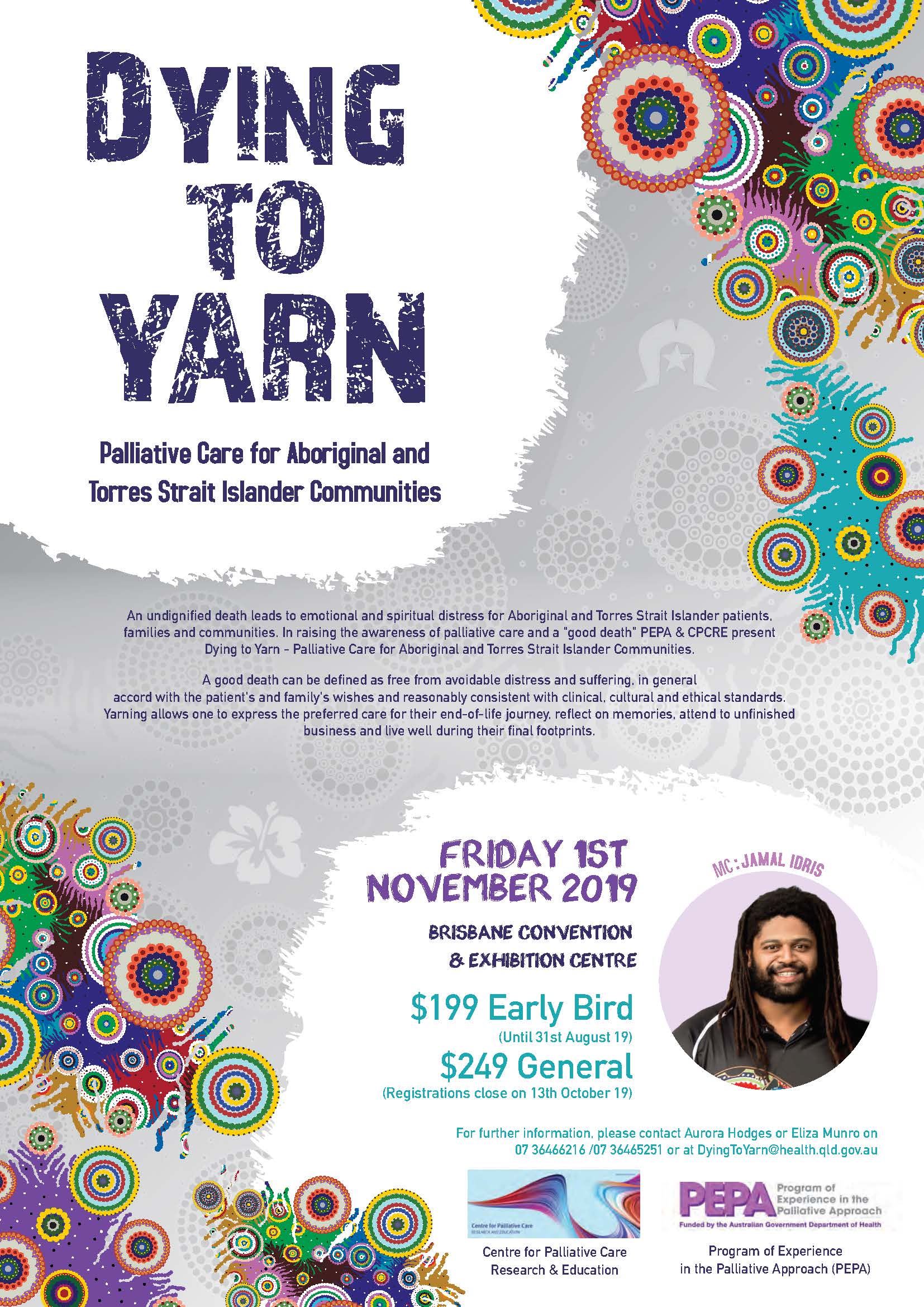 REGISTER NOW

Enquiries: pepaqld@health.qld.gov.au
Palliative Care Education Learning Management System and Training Resources for PEPA and PCC4U
QUT/CPCRE Cont Prof Education Unit 'Palliative Care Nursing in Various Contexts' will be offered in 2019. See QUT CPE page for more information and to register your interest for 2019.
Other education events are at Education: Other Providers
To notify change of address to ensure you continue to receive the CPCRE education wall calendar, email cpcre@health.qld.gov.au
To join our email and calendar lists: www.health.qld.gov.au/cpcre/update
Last updated: 2 September 2019