TRP Accommodation
Who can stay in TRP accommodation?
TRP provides accommodation for clients who live outside the greater Brisbane area (more than 60 minutes driving time from the Spinal Injuries Unit). TRP is able to provide accommodation for the period of a client's program only - alternative accommodation arrangements may need to be made if home modifications are not completed in time for discharge. For all other clients, programs are conducted in their own home.
Where are the TRP houses?
TRP rents 3 properties, all of which have been modified for wheelchair access and safety. As each of the TRP houses are different, we will look to provide you with the best match to meet your rehabilitation needs.
The TRP houses are located in:
Each property is approximately 15 minutes drive from the Princess Alexandra Hospital.

If you would like to see the TRP house you will be staying in, this can usually be arranged by discussing this with your Social Worker.
What do I need to bring to the TRP houses?
TRP houses are all fully furnished, and all linen, towels, crockery are provided—all you need to provide is your own food. All TRP houses have a TV and DVD player, as well as a stereo system—feel free to bring along any other personal items that you feel will make your stay more comfortable.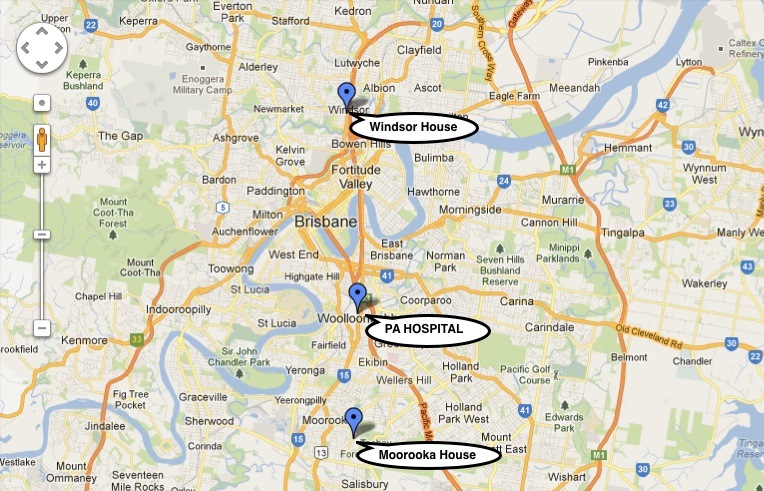 Last updated: 10 March 2021